Anthropology and sociology are not only quite old in terms of academic history, but are also two of the most important subjects to study. Both of these subjects provide a more thorough glimpse into our history as a society, and what has influenced us to develop as we have. It is an important key to understanding our world. As such, sociology and anthropology teachers must be able to convey the principles at the helm of these subjects, as well as why they're so important. This ensures students are able to understand a little more about the world around them and what factors impact their current everyday lives.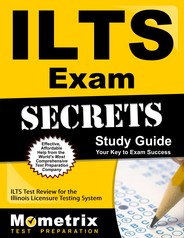 Prepare with our ILTS Study Guide and Practice Questions. Print or eBook. Guaranteed to raise your score. Get started today!
Because these subjects are so complex, you've likely had to undergo equally complicated levels of training to earn your teaching certification for them.
Now the end goal is almost in sight. Congratulations on making it this far!
Before you can really get hands-on in the classroom, however, you must first clear one last hurdle: the ILTS Social Science: Sociology and Anthropology exam.
This exam is designed to make sure you've picked up all the necessary skills, so you can educate your students as effectively as possible.
The ILTS Social Science: Sociology and Anthropology test is fairly complex in its design. The test in its entirety will take three hours and 45 minutes to complete, and is about 125 questions long.
Each of the test's questions are multiple choice and fit within one of four subjects, also called "subareas." These subjects include: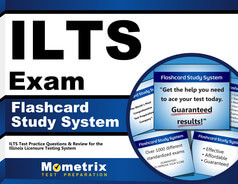 ILTS Flashcards. Proven ILTS test flashcards raise your score on the ILTS test. Guaranteed.
Anthropology
Social Science Foundations
Sociology
History Common Core
The Mometrix Test Preparation team strives to give you the most accurate study tools possible. On this page, you'll gain access to our ILTS Social Science: Sociology and Anthropology practice test.
By using our practice test, you will gain a thorough example of the test in terms of its content and presentation. This study tool is ideal for those looking to know what to expect from the test, so they're better prepared come exam day.
While this practice test is quite effective on its own, it pairs best with our ILTS Social Science: Sociology and Anthropology study guide. Work hard, and good luck!
Click Here for ILTS Practice Test