Deaf education requires an extensive amount of training, all to ensure teachers specializing in the subject are capable of meeting their students' unique needs. In the state of New York, part of qualifying as a teacher involves earning a passing score on the NYSTCE, also known as the New York State Teacher Certification Examinations. Deaf education teachers in particular will have to score well on the American Sign Language exam.
Naturally, the NYSTCE American Sign Language test will assess your comprehension of ASL. You will be evaluated from both a teaching and fluency standpoint.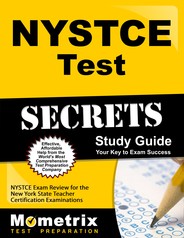 Prepare with our NYSTCE Study Guide and Practice Questions. Print or eBook. Guaranteed to raise your score. Get started today!
The full exam will feature two distinct question formats: "constructed-response" (short answer), and "selected-response" (multiple choice).
Exam questions will divide into five knowledge categories:
Pedagogical Content Knowledge (20 percent)
Receptive Comprehension (25 percent)
Expressive Production (40 percent)
Deaf Culture (8 percent)
American Sign Language Structures and Comparisons (7 percent)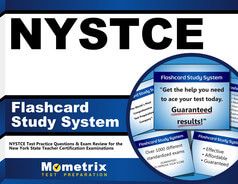 NYSTCE Flashcards. Proven NYSTCE test flashcards raise your score on the NYSTCE test. Guaranteed.
The Pedagogical Content Knowledge and Expressive Production categories exclusively feature constructed-response questions. The other three categories are selected-response. Test takers will be granted a total of 205 minutes to complete the exam.
To score well on this exam, you will need only the most comprehensive study tools. That's why the Mometrix Test Preparation team has put together an NYSTCE American Sign Language (130) practice test. This study tool is designed to serve as an accurate glimpse of the full exam, so you know what to expect well before test day arrives.
We encourage you to use this tool to not only familiarize yourself with the exam's content, but also pinpoint where your strengths and weaknesses lie with the material so you can hone your studies accordingly. All NYSTCE American Sign Language practice questions will correlate closely with the material you can expect to find on the actual exam.
Feel free to take advantage of this free NYSTCE American Sign Language practice test throughout your studies. For best results, we recommend using this study tool alongside our corresponding study guide. Good luck!