Respiratory therapists are critical players in the health care field. A medical specialty all its own, the job consists of helping to treat patients with breathing disorders.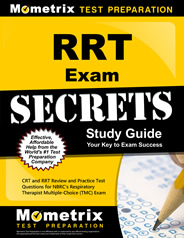 Prepare with ourTMC Exam Study Guide and Practice Questions. Print or eBook. Guaranteed to raise your score. Get started today!
Respiratory therapist jobs offer a high level of responsibility, along with allowing the therapist to offer their own opinions and judgments on medical decisions.
Working directly with physicians and other health care staff, they help formulate treatment plans and suggest modifications to those plans when they see fit.
Other than doctors and nurses, few health care positions are as important as respiratory therapist jobs.
RT's see and work with patients all over the spectrum-from premature babies, to patients in their nineties.
No day is ever the same, as patients range from people who need regularly scheduled care, such as those with emphysema, to emergency room victims who've had heart attacks or strokes, and must quickly have their breathing functions restored if they're to survive.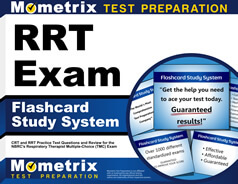 TMC Exam Flashcards. Proven TMC test flashcards raise your score on the TMC test. Guaranteed.
In addition, many respiratory therapist jobs require home visits to care for patients who can't or don't need to come to the hospital. And the employment outlook for respiratory therapists couldn't be better. There are around 125,000 RT's in America right now, which is not enough to fill all open positions. And the number of respiratory therapist jobs is expected to increase at twice the rate of other employment categories over the next few years, in large part due to America's aging population.
If you're a respiratory therapist already, there are many ways of looking for a different, better job, and enhancing your chances of landing one. One of the best ways is to take advantage of continuing education, either on a regular college campus or through internet based distance learning. The American Association for Respiratory Care offers many online courses to enable therapists to obtain additional certifications without leaving their home. These courses are very inexpensive, and they're even less expensive if you're a member of AARC.
They're highly recommended for all RT's, especially those who may be looking for a different respiratory therapist job in the near future. And if you're trying to decide on a career field, either directly out of school, or you're thinking of changing careers, you should consider becoming a respiratory therapist. To be ceritfied as a respiratory therapist you must pass the TMC test.
The average income of RT's is over $50,000 for a forty hour workweek, and if you're willing to work overtime, you can make a lot more than that.
One of the best things about respiratory therapist jobs is that you don't have to go to college for four years to become one. You can get licensed and hired as a respiratory therapist with an associate's degree. Some RT jobs will require a bachelor's degree, of course, but not all.
You can begin working in as little as two years, and then go on to complete the additional course work toward a bachelor's degree. Few positions offer as much satisfaction as a respiratory therapist job, and if you've got a desire to help people, and are comfortable working with technology, it may be the perfect job for you.