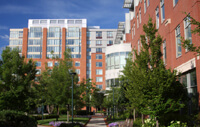 Once you have decided to go to graduate school, the application process begins. This process can be complex and time-consuming, so it is important that you start early and stay organized. Some of the steps you will need to complete include writing a personal statement, obtaining letters of reference, obtaining copies of your transcripts, and completing the actual applications. And of course, you need to make sure you complete all these steps on time. The next articles will give you tips and advice to write awesome personal statements and get the best letters of recommendation. Follow the timelines and advice in these articles to increase your chances of being accepted by your first-choice school.
Application Timeline
Whether you're working, still in school, or both, applying to graduate schools is a long, time- consuming process. The timeline below can help you stay on track and make sure you don't forget any important steps.
Spring and summer (a year in advance)
Begin reviewing graduate school brochures and websites to get an idea of where you might want to apply.
Take the Graduate Record Examination (GRE), Miller Analogies Test (MAT), or whatever tests are required by the schools to which you want to apply.
Begin thinking of faculty members and other people you want to ask to write you a letter of recommendation.
Visit the schools to which you want to apply.
September/October
Begin researching fellowships, assistantships, scholarships, and other sources of financial aid.
Review the application for each program to which you are applying, noting especially the essay questions, deadline dates, and anything unusual.
Write a draft of your essay. Have a faculty member review it and suggest improvements.
Ask for letters of recommendation.
November/December
Arrange for your transcript to be sent to each program to which you apply once your fall semester grades are reported.
Finish your essays. Have them proofread by someone else who can catch errors you missed.
Begin to apply for fellowships and other sources of financial aid.
Remind your recommenders about the letters.
December/January
Complete the application form for each program.
Prepare your applications, double-checking to make sure you include all the required information and papers.
Mail your applications.
If you don't receive a notice within a couple of weeks that a school has received your application, call that school to verify that your application arrived.
February
Complete your tax forms and fill out the Federal Student Aid (FAFSA) application.
Develop a list of questions to ask during admissions interviews and prepare answers for questions the interviewer might ask you.
March/April
Visit the schools to which you've been accepted.
Review and compare the financial aid offers from each school.
Notify each program as to whether you are accepting or declining its offer.
How To Be The Ideal Graduate School Applicant
What kind of students are graduate admissions committees seeking? Knowing what the admissions committee wants in a graduate student will help you make sure you can meet its requirements.
Admissions committees are looking for students who:
Work hard.
Are responsible.
Can work independently and as part of a team.
Excel in research.
Will fit well into the program.
Are eager to learn.
Can accept criticism.
Will contribute to the field.
To find the ideal students, admissions committees look at four main factors:
GPA.
Scores on the GRE or other admissions tests.
Recommendation letters.
Personal statement.
Of course, each school, and even each person, on the admissions committees, weighs these four factors differently. Still, they are all important, and understanding why this is can help you get accepted to the grad school of your choice.
GPA
Grades show your ability to stay motivated and consistently meet expectations. Your GPAs during the last two years of your undergraduate work are especially important, as they show your performance in classes related to your major field of study.
The admissions committee will look not just at your overall GPA, but also at the classes you took. A 'B' in a tough class is more valuable than an 'A'½ in a course that sounds easy.
Test scores
Because different schools grade differently, your GPA does not provide a good way for the admissions committee to compare your performance with those of other students. That is why your scores on standardized tests are important. They show how well you rank against other students from other schools. A good score on a GRE can offset a less-than-stellar GPA and may even be a criterion for getting assistantships.
Letters of recommendation
Letters of recommendation help the admissions committee move beyond your statistics and numbers and get a sense of you as a person. A positive letter of recommendation tells the committee how well you get along with others, whether you are motivated to work hard, and, generally, whether you are fit to be a graduate student.
Personal statement
The personal statement or essay gives you the opportunity to speak to the admissions committee, providing pertinent information that isn't anywhere else in your application. Personal statements also reveal your writing ability, motivation, and passion for the field.
Surviving Grad School Interviews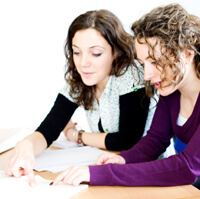 Part of your grad school application process may be a personal interview, especially if you are applying to a doctoral program. Follow these tips for a successful grad school interview.
Prepare
Learn as much as you can about the graduate school program by researching it on the Internet and through catalogs and by talking to students and former students. Write down questions that you want answered.
You will probably be interviewed by a committee. If you know who will be interviewing you, also try to find out about those professors' backgrounds and even read some articles they have published.
Adopt a professional attitude
Even if you are a blue jeans or pajama pants person, a graduate school interview is a place to break out the professional clothes. Men should wear suits; women should wear suits or professional-style dresses or skirts.
It is also important that you:
Arrive on time for your interview.
Bring copies of your resume, published materials, papers, and presentations.
Use good posture and maintain eye contact.
Address committee members by name.
Turn off your cell phone.
Ask and answer
Be prepared to answer questions about your academic and research background, career goals, work experience, dissertation ideas, etc. Also have your list of questions in hand to ask the interviewers. After all, the interview isn't just about the committee deciding whether you will fit in at the school – it is also about you deciding whether the school is right for you.
Let them know where else you are applying
A little competition may give you the edge you need over other applicants.
Say thanks
After the interview, send a thank-you e-mail to the committee members who interviewed you, followed up by a thank-you note in the mail.
Grad School and Your GPA
Your GPA is an important part of your grad school application, especially if you are still pursuing your bachelor's degree or have recently graduated. Why is the GPA important? Because GPA provides the admissions committee with an objective way to measure your self-discipline and intellectual ability and to compare you with other applicants.
The higher your GPA, the better your chances of getting into the grad school program of your choice. Most grad school programs require you to have a minimum GPA of 2.7 to 3.0 in your major. If your GPA is lower than this, you probably have little chance to make it into a grad school program. Even a GPA that meets the minimum requirements may not be good enough to get you admitted. If you have a borderline GPA, a note explaining any anomalies may be helpful. For example, if you had health or family problems that affected your grades one semester, attach a short note to your application outlining the circumstances.
It's also never too late to improve your GPA. Your grades during your junior and senior years of college, when you are taking more classes in your major, have more weight than those of earlier years. So if you had a little trouble adjusting to college life and your early grades reflect this, improvement in later years may compensate.
Your GPA is less important if you have been out of school for a few years. You are still likely to need to submit a transcript from your undergraduate college, but other elements of your application, such as your personal statement and work experience, will be more important at this stage than your GPA.
Preparing Your Grad School Application
Your actual application may be the first and only impression of you that the selection committee has of you. Make sure you make a good impression by following these tips:
Follow the rules
Your application packet will specify what you need to include with your application and when everything is due. Make sure you adhere to all the stated guidelines. It may help to make a master list of all the pertinent details for each school to which you are applying, noting such information as the:
Application deadline.
Number of letters of recommendation required.
Directions for submitting letters of recommendation.
Page or word limit for the purpose statement or other essay.
Other requirements such as a college transcript, GRE scores, etc.
Following these rules will show that you are disciplined and able to understand and comply with directions.
Beat the rush
Schedule yourself so that you get your application mailed a week or so ahead of time. This will give you a cushion in case your application gets lost in the mail or you have trouble with a printer just when it's time to print out your application essay.
Borrow a typewriter
Your application form may be available online, in which case you can fill it out and print it. But if you have a paper application, borrow a typewriter from someone so you can fill out the form neatly. If you aren't a good typist, hire someone or ask a friend to type your application for you.
Practice
Photocopy your application form and practice completing it on the copy before you do the real thing. This will allow you to get your words just right and to make sure you have enough space for what you need to say.
It is also a good idea to have someone else read over your application in this draft form to make sure that you are spelling everything correctly and using proper grammar.
Label everything
Put your name on all of the pages of your application packet just in case anything gets separated in the admissions office.
Check and double-check
Before you put your application packet in that envelope and mail it away, check everything one more time to make sure:
Your pages are neat and that your name is on every page.
You have included all the requested information.
You have all the right information for this school and program.
It is easy to miss something, so have a helpful friend check everything with you.
Make a copy of everything
Again, before you put that application in the envelope, make a copy of every page. If anything gets lost in the admissions office, you will have a backup.
Check that your application arrived
A few days after you mail off your application, call the admissions office to make sure that all of your materials arrived. If they didn't, you have your photocopy ready to send.
Your Personal Statement: Finding Something to Say
Many graduate school applications include a section called the Personal Statement, Purpose Statement, or Candidate's Admission Statement. This is the section of the application where you can explain why you want to go to graduate school, why you are choosing this particular program, what your goals are, etc. A sincere, memorable, and interesting personal statement can make all the difference to your graduate school application – especially if your GRE scores and undergraduate grades are not as stellar as you would like. Does this sound intimidating? Follow these tips to help you figure out what to say in your personal statement.
Read the statement topic thoroughly and carefully
The statement topic for each school to which you apply is going to be slightly different, and you are going to want to want to write a different statement for each program. Read the topic carefully, highlighting or making notes of important words and phrases you need to address in your statement.
Think about what you want to say
Once you have an idea of what information the personal statement needs to include, start making notes or a list of personal and career/educational details about your life. Your statement needs to provide a compelling explanation as to why you are a stronger candidate for graduate school than other applicants and why you will be successful in your chosen career. This is not a time to be modest!
Personal details to note
Anything that is special or impressive about you, your life, and your goals.
Details of your life that set you apart from other applicants.
Obstacles or hardships you have had to overcome in your life.
Personal characteristics that will improve your chance for success in your chosen field.
General skills you possess that will improve your chance for success in your chosen field.
Career/educational details to note
When and how you became interested in your field of study.
How your education and/or work experience have increased your interest in this field of study.
Why you are well-suited to this field.
Your career goals.
Skills you have developed through your education/work that have contributed to your growth.
Your career goals.
Gaps in your academic record (such as a high GPA but low GRE scores).
Your Personal Statement: Making It Stand Out From the Crowd
You've got your list of what to include in your personal statement. Now it's time to start putting pencil to paper (or fingers to keyboard). Your goal is to create a statement that stands out from the crowd and gets you noticed.
Find an angle
Now that you have an idea of what information you need to include in your statement, think about how you want to present it. Your goal is to tell a story with yourself as the main character. Try to think of a way to present your story that is a little different and that will grab your readers' attention from the very beginning.
Be specific
As you write, give specific, concrete examples to back up your statements. Don't just say you are a good leader – give an example from your life that demonstrates your leadership skills.
Also, be specific about why you want to be part of this particular graduate program. Is there a particular class or professor you want? Are you attracted to the program's size, reputation, or geographic location?
Speak the language
Use the jargon and terms common in your chosen field to demonstrate your familiarity with it.
Write well
Follow accepted standards for written English. If you aren't comfortable with writing, hire a writing coach, editor, or proofreader to go over your statement before you submit it. At the very least, have a trusted friend proofread your statement for you. It is very easy to miss errors in a document you have written yourself.
Follow the rules
Once you are done writing, go back to the statement topic one more time. Have you addressed all the information that the statement topic requested? Have you complied with the stated word limits and any format requirements?
Let it lie
If you have time, put your statement aside for a few days. When your brain is fresh again, pick up the statement and read it through again. Is it compelling (or at least interesting)? Do you need to change anything? When you are satisfied, add the statement to your application packet and move on to the next step!
Look Out! Avoid These Mistakes When Writing Your Personal Statement
Some common mistakes that prospective students make when writing their personal statements include:
Neglecting to proofread. Spelling, punctuation, formatting, and grammatical errors make your essay look sloppy and show an inattention to details. Make sure you give yourself enough time to fully edit and proofread your personal statement. Even better, have someone else proofread your statement for you. A fresh pair of eyes can catch things you might miss.
Neglecting to personalize the statement. If you are applying to more than one graduate school, you can't send the same statement to each school. You need to write separate statements explaining what interests you about each school, how you can contribute to its program, and why you want to go to graduate school there. Use specific details about the school's curriculum, faculty, and facilities that you have gleaned from your research and campus visits.
Lack of confidence. Your personal statement is not a time to be modest. You need to write confidently about what you have accomplished and what you hope to accomplish. You need to show that you are unique, that you can handle the academic challenges of graduate school, and that you will be an asset to the program.
Neglecting to include the required information. You need to make sure that your statement addresses the statement topic.
Repeating your resume. You generally include a resume with your application packet, so you do not need to list all of your work history, prizes, education, etc. Chronological, detailed lists can quickly become boring. Focus instead on presenting your goals and achievements in a positive, interesting way.
Answers to Your Questions About Writing Your Personal Statement
You have made a list of your attributes. You know what questions you need to answer. Now it's time to sit down and start writing your personal statement – but you still have some lingering questions. Below are answers to your questions about writing personal statements.
Do I write in the first person?
You may not be comfortable writing in first person simply because you don't have a lot of experience using it. However, the personal statement is your chance to let the admissions committee get to know you, see your accomplishments, and appreciate your unique abilities. Therefore, you need to use first person when writing your personal statement.
What tone do I use as I write my personal statement?
The tone of a piece of writing reflects your attitude. For your personal statement, strive for a tone that is serious, professional, and moderately formal. Use humor only in limited amounts and only if it fits well in the statement. You want to sound professional but not stuffy.
Do I need to include a possible thesis or dissertation topic in my personal statement?
At this point, you don't need to have a thesis or dissertation topic chosen. However, you should be able to discuss your research interests in general. This will show your breadth of knowledge in the field of study and your motivation for further studies.
Do I specify which faculty member with whom I want to work?
Specifying a faculty member with whom you want to work helps the admissions committee determine whether there is space for you in specific areas of the graduate program. However, you should always list more than one faculty member. If you list only one professor and that professor isn't accepting new students, you are taking a chance of being rejected.
Should I discuss my volunteer and job experiences?
You will likely include a resume with your application packet, so you do not need to list your entire volunteer and job experience. However, you can and should discuss experiences that relate to your field of study or that influenced your academic and career goals.
Should I explain flaws in my application?
If you have reasonable explanations for low grades, low GRE scores, or other flaws in your application, then you can include this information in your personal statement. For example, if you had poor grades one semester because of an illness or a death in the family, that is a reasonable explanation.
Getting The Best Letters of Recommendation
Graduate programs usually require you to submit at least three letters of recommendation. What can you do to make sure your letters of recommendation are helpful?
Ask the right people
The purpose of recommendation letters is to show your potential ability to study at the graduate level and to make a positive contribution to a particular field or area of study. Therefore, you need to ask for recommendations from people who have worked with you, supervised you, or taught you in your chosen field of study. Excellent choices are professors, employers, colleagues, teaching assistants, and even current graduate students in your chosen field. These people can write about your talents, knowledge, expertise, and potential for growth.
Ask people who know you
You may have a professor who is prominent in the field, but if you are just one of 100 faces in a lecture hall, that professor is not going to be able to give you a helpful letter of recommendation. Participate actively in class discussions and activities and join clubs and groups that will allow you to get to know your professors. It is better to get a glowing recommendation from someone who knows you well than a generic letter from someone well-known.
Follow the instructions
Your application packet may specify how many letters of recommendation you need and from whom. Follow these instructions as much as possible. If you need to deviate from the instructions (for example, you want to send one or two more letters than are required), call the admissions office to make sure this is acceptable.
Choose the confidential option
Your application packet will likely include recommendation forms for you to give to your recommenders. If the form includes an option for you to waive your right to see the recommendation, checkmark that option. Yes, you're going to be curious about what your letters say (and who can't use a good ego boost once in a while), but waiving your right to see the recommendation sends two messages to the graduate program:
These recommendation letters are completely honest. The recommender did not sugarcoat anything in order to be kind.
You are so confident in your qualities that you don't need to read your letters of recommendation.
To ensure that your letters remain confidential (and that you don't succumb to your curiosity) ask your recommenders to send their letters directly to the schools or to give them to you in a sealed envelope with their signature written over the seal.
If you do have the letters sent directly to the school, be sure to call the school a week or so before the application deadline to make sure they arrived.
Making Life Easy for Your Recommenders
When you ask people to write a letter of recommendation for you, you are asking them to do you a favor, to give up their time and energy to help you get into grad school. You need to make the process as easy and painless as possible.
Ask in advance
You need to give your recommenders plenty of time to write the letters, especially if they are going to write letters for several programs that interest you. Schedule an appointment with your recommenders a couple of months in advance to ask them to write the letters for you. Be prepared to discuss:
Your background and goals.
The programs to which you are applying.
What you need from them and when you need it.
Put it in writing
It will be helpful to your recommender if you provide a list of everything you need. In your list, include any requirements for the letter, including its length and topics that should be addressed. Note the deadline by which the letter should be mailed. Also include such background information as your resume, personal statement, and transcript. If you haven't yet written the personal statement, leave a list of your qualifications and successes. All of this information will help the recommender find detailed information to include in the letters.
Also leave your contact information for your recommenders in case they have any additional questions.
Provide supplies
Your letter may consist of a form that the recommender needs to complete. If there is a form, provide extra copies to the recommenders in case they make a mistake and need to start over. If you need to sign or fill out any parts of the form, do so in advance so the recommender can send the form directly to the admissions office.
Your recommenders are doing you a favor. If they are going to mail the letters to the school or to you, make it easy for them by providing stamped, addressed envelopes.
Follow-up
It is a good idea to call your recommender a few weeks in advance of the deadline to check on things. A diplomatic approach is to ask whether your recommender has any questions for you. If the recommender has been procrastinating, the call will serve as a reminder of the approaching deadline. If the letters have already been sent, it will be one less worry off your mind.
Say thanks
Be sure to send a thank-you note to everyone who took the time and effort to write a letter recommending you. Of course, the best situation is to send a letter of thanks along with the news that you have been accepted into the program of your dreams. But even if you do not get into grad school, be sure to take the time to say thanks.
Don't Forget the Transcript
Your transcript is an essential part of your application packet and is one of the easiest parts of the application to complete. However, the transcript can also easily be overlooked or forgotten. Be sure that you request your transcripts well in advance. Although you can send an unofficial copy of your transcript in your application packet, the admissions committee will also need an official copy sent directly from your undergraduate school bearing the school's seal. If you forget to ask for the transcripts to be sent, your application will not be complete.
Why does the admissions committee need to see your transcript? First of all, it provides proof of your overall GPA. It also shows your grades in your major subject area and in your final years of school. The transcript also shows your general pattern of grades. If, for example, you had poor grades during your first semester of college but later improved, your transcript will show this.
To make sure your transcripts arrive on time, request them at least two weeks ahead of time. You may even be able to request the transcripts months ahead of time; just ask that the transcripts be sent as soon as your next semester's grades are recorded. Be sure to keep a copy of your transcript request. You can also call the registrar's office to verify that the transcripts have been sent, and the admissions office of the schools to which you are applying to ensure that they received the transcripts.