The Certified Hyperbaric Registered Nurse certification indicates a higher level of training and experience as a baromedical nurse. The Hyperbaric Registered Nurse is employed to work at hospitals which offer hyperbaric therapy, as well as with private groups that specialize in baromedical treatment.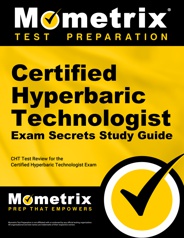 Prepare with our CHRN Study Guide and Practice Questions. Print or eBook. Guaranteed to raise your score. Get started today!
In order to take the Certified Hyperbaric Registered Nurse exam, the applicant must be a licensed Registered Nurse with at least 2 years of experience practicing nursing within an in-patient setting or at least 1 year experience working in the critical care unit.
The RN must be certified in Basic Life Support and have completed an approved National Board of Diving and Hyperbaric Medical Technology (NBDHMT) course. In addition, at least 1 year, or 480 hours, of nursing experience in hyperbaric medicine should have been completed.
The Certified Hyperbaric Registered Nurse certification exam is offered at the annual Baromedical Nurses Association (BNA) meeting and at the Undersea and Hyperbaric Medical Society meetings. The fee to take the exam is $125 for BNA members and $165 for non-members.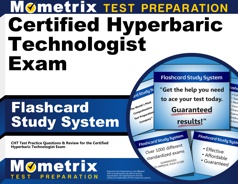 CHRN Flashcards. Proven CHRN test flashcards raise your score on the CHRN test. Guaranteed.
The exam consists of 120 questions and the RN is allotted 2 hours in which to complete the exam. At least 70% of the questions must be answered correctly to attain a passing score. The exam tests the RN's knowledge in all aspects of providing nursing care to the hyperbaric patient including specific nursing interventions, disease states and pathology in patients who may undergo hyperbaric treatment, along with questions on professional issues and ethics.
Certified Hyperbaric Registered Nursed certification is valid for 2 years. At the end of that time period, the licensed RN must have been employed for a minimum of 480 hours per year in the field of hyperbaric nursing.
In addition, at least 20 continuing education hours should have been completed with at least 10 of those hours in the field of hyperbaric nursing. The RN must maintain Basic Life Support certification. The fee for recertification is $35 for BNA members and $75 for non-members.