Description
An Advanced Oncology Certified Clinical Nurse Specialist (AOCNS) is an advanced nursing practitioner who participates in the care of patients with advanced forms of cancer. The AOCNS specialist is involved in all aspects of care, from assessment to treatment to management of outcomes.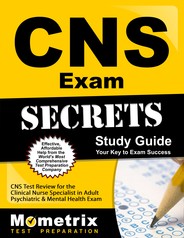 Prepare with our CNS Study Guide and Practice Questions. Print or eBook. Guaranteed to raise your score. Get started today!
Credentialing Organization
Oncology Nursing Certification Corporation. You will be required to take an examination, the fee for which will depend on whether you are a member of the Oncology Nursing Society (ONS) or the Association of Pediatric Hematology/Oncology Nurses (APHON). There are discounts available on the exam fee for applicants age 65 and over.
Your nursing license number and expiration date as well as information about past nursing experience will be required when applying. Upon passing the examination, you will be given the following credential: Certified Pediatric Hematology Oncology Nurse (CPHON). The certification is valid for a limited number of years and then must be renewed.
Eligibility
Before taking the exam to be certified as an advanced oncology clinical nurse, you'll need:
A current license as a registered nurse (RN).
A degree in nursing on at least the Master's level from an accredited educational body.
500 or more hours as a clinical nurse specialist in adult oncology nursing supervised by faculty either as part of a graduate educational program or after graduation.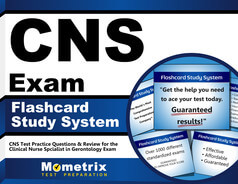 CNS Flashcards. Proven CNS test flashcards raise your score on the CNS test. Guaranteed.
Before renewing your AOCNS certification, you'll need:
A current certification, in good standing, as an AOCNS.
A current license as an RN with no restrictions.
At least 1,000 hours as a clinical nurse specialist in adult oncology. These hours must fall within the four year period prior to applying for renewal.
About the Certification Exam
The exam consists of 165 questions, divided into 11 subject areas representing knowledge essential to advanced practice as a nurse. Of these questions, 125 count toward the final score. (The remainder are questions being statistically tested for inclusion in future exams.) The questions are divided into 11 subjects:
Screening, Prevention, Early Detection, and Genetic Risk (4 percent)
Diagnosis, Staging, and Treatment Planning (8 percent)
Cancer Treatment (16 percent), Side Effect and Symptom Management (18 percent)
Oncologic Emergencies (9 percent)
Survivorship (6 percent)
End of Life Care (7 percent)
Psychosocial Issues (10 percent)
Coordination of Care (7 percent)
Professional Practice (7 percent)
Roles of the Advanced Practice Nurse (8 percent)
CNS Certification Options