ESOL, otherwise known as English for Speakers of Other Languages, can be a very challenging subject to approach from an instructor's standpoint, but highly rewarding all the same. Your desire to help others on an international scale has undoubtedly led you down the path of becoming an aspiring ESOL K-12 instructor, and we commend you for working so hard toward your goal.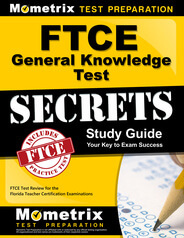 Prepare with our FTCE Study Guide and Practice Questions. Print or eBook. Guaranteed to raise your score. Get started today!
Now you just have one more task before you can earn your certification: obtaining a passing score on the FTCE. Also known as the Florida Teacher Certification Examinations, the FTCE is meant to gauge the preparedness of incoming teachers across all subjects and grade levels within the state of Florida. Alongside the main test, you'll also have to pass a subtest aimed specifically at instructors in your field.
To help you as you study, we've put together an FTCE Subject #47 practice test. Like every other FTCE subject practice test featured on our site, the ESOL mock exam is designed to perfectly mirror what you'll find on the real FTCE come test day. The FTCE subject practice questions will come from such subjects as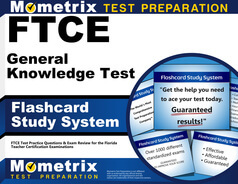 FTCE Flashcards. Proven FTCE test flashcards raise your score on the FTCE test. Guaranteed.
Classroom-based Assessment
Cultural Factors of Learning
Language Proficiency Assessment
Language as a System
Assessment Issues of ELLs
Language Acquisition and Development
Planning Standards-Based Instruction
Second Language Literacy Development
Resources and Technologies
Standards-Based ESOL
ESL/ESOL Research and Current Practices
We hope you will be able to use this practice exam (as well as the Mometrix ESOL K-12 study guide) to familiarize yourself with the FTCE and earn a great score!
Click Here for FTCE Practice Test