Teaching Middle Grades Social Science 5-9 in Florida takes more than simply completing the required training courses. You will also have to take and score well on the FTCE—also known by its full name, the Florida Teacher Certification Examinations.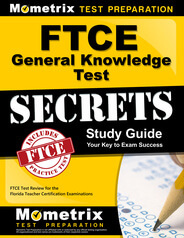 Prepare with our FTCE Study Guide and Practice Questions. Print or eBook. Guaranteed to raise your score. Get started today!
The good news is preparing for this important exam is easier than ever before.
You can rely on our FTCE Subject #38 practice test for your studying needs, especially when paired with the Mometrix FTCE Middle Grades Social Science 5-9 study guide.
We understand just how vital this exam is to your future as a teacher, which is why we have carefully researched the FTCE and have accurately modeled our FTCE Subject practice test so you'll have a full glimpse of just what the full FTCE is like.
Topics covered by these FTCE subject practice questions include: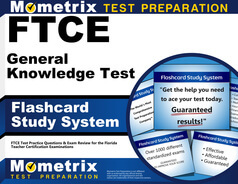 FTCE Flashcards. Proven FTCE test flashcards raise your score on the FTCE test. Guaranteed.
Curriculum and Instruction
History
Economics
Civics and Government
Geography
As always, this resource is 100 percent free for you to use whenever you need. Good luck!

Click Here for FTCE Practice Test