Even teachers need teachers to help them hone their skills and learn how to best approach their students so as to help them learn in the most effective way they're capable of. This is where Professional Education instructors come in.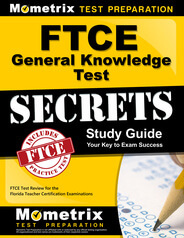 Prepare with our FTCE Study Guide and Practice Questions. Print or eBook. Guaranteed to raise your score. Get started today!
If Professional Education is part of your career aspirations and you plan for Florida to be your main place of work, you'll have to do a little more than study the proper curriculum to prove you're worth your salt. You will also have to score well on the FTCE to show you know everything you need to know about teaching within your particular field.
We understand how important this test is to your career goals. This is why we've put together our FTCE Subject #83 practice test. Just like every other FTCE subject practice test we offer, the Professional Education mock test is meant to mirror the full exam and give you an idea of what to expect.
FTCE subject practice questions for this exam cover the following subjects: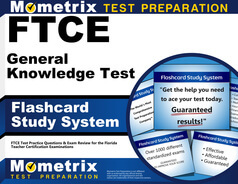 FTCE Flashcards. Proven FTCE test flashcards raise your score on the FTCE test. Guaranteed.
Effective Literacy Strategies That Can Be Applied Across the Curriculum to Impact Student Learning
Instructional Design and Planning
Research-based Practices for Teaching English Language Learners
Appropriate Learning Environments
Professional Improvement
Assessment Strategies
Instructional Delivery and Facilitation
Feel free to use this free practice test as often as you need while you study. For extra help, you can also turn to the Mometrix FTCE Professional Education study guide.
FTCE Professional Education Practice Test
FTCE Professional Education Test Study Guide
Explore our free FTCE Professional Education Test review provided by Mometrix. Check out our premium FTCE Professional Education Test study guide to take your studying to the next level. If you benefit from these materials, just click the link below! To compliment our FTCE Professional Education Test book, we also offer extensive FTCE Professional Education Test flashcards for even more FTCE Professional Education Test prep help.
We hope you enjoy our products! Your purchase helps us make more great, free FTCE Professional Education Test certification content for test-takers just like yourself.

Click Here for FTCE Practice Test