If you're in Florida, earning your certification to teach Social Science 6-12 involves far more than simply taking the right courses. You'll also have to earn a passing score on the FTCE, which is meant to assess how prepared any and every incoming teacher in Florida is to enter the workforce. In addition, you will also have to take a subtest designed specifically for your field of expertise.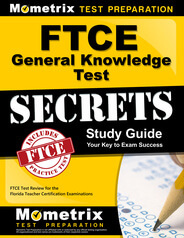 Prepare with our FTCE Study Guide and Practice Questions. Print or eBook. Guaranteed to raise your score. Get started today!
To help you prepare as thoroughly as possible, we'd like to offer you our FTCE Subject #37 practice test. We have composed this FTCE subject practice test through careful research of just how the full exam works, ensuring you get as accurate a glimpse of the real FTCE as possible.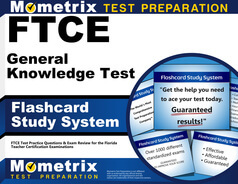 FTCE Flashcards. Proven FTCE test flashcards raise your score on the FTCE test. Guaranteed.
For this particular subtest, FTCE subject practice questions will cover such topics as Social Science and its Methodology; Geography; U.S. History; Economics; World History; and Political Science.
This practice test works well in conjunction with the Mometrix FTCE Social Science 6-12 study guide. Feel free to use this free resource as you study for this important exam.
FTCE Social Science 6-12 Practice Test

Click Here for FTCE Practice Test