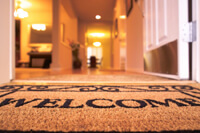 Most graduate schools require applicants to take the Graduate Record Examination (GRE) or another standardized exam such as the Miller Analogies Test (MAT). Exams such as the GRE provide a common source that graduate school application committees can use to evaluate all applicants against each other. Why is this important? Well, consider other criteria the application committees use, such as the grade point average (GPA). One student's GPA may be higher than another student's, but only because the first student took easier classes.
Depending on the school, you may need to take just one general GRE exam or a subject-specific exam. Follow the tips in these articles to score well on your exams. The articles provide information and an overview of the GRE, including answers to typical questions about the test. Do you know where and when you take the GRE? Do you know how much the GRE costs, how many times you can take it, and what is a typical score? Read on to find out the answers to these and other questions. In addition, the articles also include study tips, ideas to prepare for the GRE, and suggestions for managing your time during the test. Follow the advice in these articles to score as high as possible on your graduate-level standardized tests.
An Overview of the GRE General Test
The GRE, or Graduate Record Examination, is required for entry to many graduate school programs.
There is a general test and multiple subject-specific tests. You need to check with your specific school and graduate program to see whether they require the GRE general test and any subject-specific exams.
The GRE general test has three sections: Analytical Writing, Verbal Reasoning, and Quantitative Reasoning.
The analytical writing section is always the first part of the test. It consists of two timed essays. For one, called the Issue task, you must explain and support your position for or against a given issue. You have 45 minutes to write this essay. For the second essay, called the Argument task, you must critique and evaluate a given argument; you have 30 minutes for this essay. For the Issue task, you can choose one of two topics. For the Argument task, only one topic is given.
This writing section evaluates the test-taker's ability to:
Clearly articulate complex ideas.
Provide supporting evidence for ideas and opinions.
Follow rules of standard written English.
The verbal section has 30 questions, which you have 30 minutes to complete. It tests reading comprehension and vocabulary skills, measuring your ability to:
Evaluate written material and synthesize information.
Analyze individual sentences.
Recognize relationships between words and concepts.
The quantitative section tests basic high school level math, algebra, and geometry skills. It has 28 questions, which you have 45 minutes to answer.
Both the verbal reasoning and the quantitative sections are similar to the Scholastic Aptitude Test (SAT) that many students take for admission to undergraduate programs.
Occasionally, there may be an additional unscored test section with questions that are being tested for possible use in future tests.
Online GRE Prep Course
If you want to be fully prepared, Mometrix offers an online GRE Prep Course. The course is designed to provide you with any and every resource you might want while studying. The GRE Course includes:
Review Lessons Covering Every Topic
450+ GRE Practice Questions
More than 600 Digital Flashcards
Over 230 Instructional Videos
Money-back Guarantee
Free Mobile Access
The GRE Prep Course is designed to help any learner get everything they need to prepare for their GRE exam. Click below to check it out!
Answers to Your Top GRE Questions
Taking the GRE can be pretty stressful. Knowing what to expect and having answers to your questions can make things just a bit easier for you.
When should you take the GRE?
If you are even thinking about going to graduate school within a few years of completing your undergraduate degree, you should take the GRE as soon as possible once you finish your undergraduate program – or even before you finish. You will likely perform better on the test if you take it within a couple of years of finishing your undergraduate degree, while the knowledge is still fresh. Most graduate programs accept scores that are a few years old. Check with the programs to which you are applying to find out their guidelines.
How often is the GRE offered?
The GRE is offered year-round, so you can pretty much take it any time. Don't wait until just before your grad school application is due to take your GRE. In fact, you may want to take it several months in advance. This way, if you are not happy with your scores, you still have time to take the test again.
So you can take the GRE more than once?
Yes, you can take the GRE once per month for up to five times during any 12-month period. Note, though, that if you have your test scores sent directly to the schools to which you are applying, they will receive all your scores, not just the highest score.
Where do you take the GRE?
Many communities in the United States and Canada offer the GRE year-round at computer-based test centers. You just have to call the testing center to set an appointment. Be sure to call far enough in advance that you get a time and date that works for you. Another advantage of scheduling early is that the testing center may be able to send you study aids to help you prepare for the exam.
If computer-based testing is not available in your area, traditional paper-based tests are also available.
How much does it cost to take the GRE?
It costs $99 to take the test.
How long does the GRE take?
You have up to two hours and 15 minutes to take the test. However, you should plan to arrive at the testing center 30 minutes before your scheduled start time to complete paperwork. Be sure to bring your identification! In addition, give yourself an hour or so of extra time before you start the test to read instructions.
How long does it take to receive scores?
Because the GRE is computer-based, you will receive unofficial scores on your verbal and quantitative tests immediately. The writing portion of the exam is hand-scored by two separate readers, so you will have to wait longer to get those scores. However, you should receive final scores within two weeks of taking your test.
How is the GRE scored?
Scores for the verbal and quantitative portions of the test range from 200 to 800, with average scores typically in the 500s. Scores for the analytical writing test range from zero to six.
Practicing for the GRE
To do your best on the GRE, you need to prepare in advance. Does this mean you need to spend six months doing nothing but studying? No – such extreme focus will likely leave you burned out. But some simple strategies and tips will help you get yourself ready for the big test.
Practice
You will do better on the test if you know what to expect. Practice tests are available online and in study guides. The testing center may be able to send you some free study guides, or you can buy them at any bookstore.
As you practice for the verbal and quantitative sections, time yourself so you will get used to the pace of the test. For each section, you'll have about one minute per question.
It may seem more difficult to practice the writing portion of the GRE, but you can find online sites that will give you practice writing essays and feedback on how you can improve. As you practice writing issue essays, get used to asking yourself the following types of questions about your essay topics:
What is the central point of the statement?
Do I agree with the statement? Why or why not?
What examples can I use from my own life and experiences or from my readings to support my opinions?
For the argument essays, ask yourself these questions:
What claims and conclusions does the statement make?
What evidence does the writer use to support the claims and conclusions?
Is the writer's reasoning sound? If not, what could be changed in the statement to better support the claims and conclusions?
What reasonable alternative claims and conclusions could be made?
Become comfortable with the computer functions
When you register for the GRE, you should receive a software tutorial that will let you try out the computer functions used during the test, such as the mouse and scroll bar. If you arrive early for your test, you will also have 30 minutes at the testing center to get used to its computers.
Read the test instructions in advance
Use the tutorial and study guides to familiarize yourself thoroughly with the test directions before you ever get to the testing center. Yes, you will be able to read the directions during your test, and you can press Help anytime to review them again. But then you are spending time reading directions that you could be spending answering questions.
Test Taking Tips for Acing the GRE
It's test time! Follow these tips to get the best score you can get on the GRE.
Keep an eye on the clock
Once you start the test, an on-screen clock lets you know how much time you have left. You can hide the clock if you find it too distracting, but do check it once in a while to see whether you are keeping a good time. The clock will tell you when you have five minutes left in each section.
Use your break
You have a 10-minute break after the writing section and a one-minute break after other test sections. Use this time to get more scratch paper, stretch, walk around, or go to the bathroom. Don't take any other breaks – you can't pause the test.
Read each question carefully
You can't skip a question and then go back later, so work quickly but carefully. Read the whole question and make sure that you understand what it's asking before you make your selection of an answer choice.
Taking the MAT
The MAT, or Miller Analogies Test, is an alternative to the GRE that some graduate programs accept. It tests your general knowledge, verbal comprehension, analytical thinking, ability to determine relationships, and mastery of English.
The MAT consists of 120 analogies in the following categories:
General knowledge
Mathematics
Humanities
Natural sciences
Language
Social sciences
There are four types of analogies on the MAT:
Semantic, which involve definitions, synonyms, antonyms, intensity, or word part.
Classification, which place words and concepts in a category or membership.
Association, which address the order of events, cause and effect, characteristics, and relationships between ideas.
Logical/mathematical, which consist of equations, fractions, patterns, and multiples.
The test takes 60 minutes to complete. Of the 120 questions, 100 are scored and 20 are experimental questions that are being tested for use in future exams.
Preparing for the GRE can be difficult because it covers such a wide range of knowledge. However, practice tests and study guides are available to help you prepare.
Like the GRE, the MAT is primarily a computer-based test, although paper-and-pencil options may also be available. It is offered at testing centers at colleges and universities throughout the United States and Canada. The cost of the test varies according to the location but typically ranges from $65 to $80.
If you take the computer-based version of the MAT, you will receive a preliminary score as soon as you finish the test, with official scores mailed to you within three weeks. An official score report can also be sent to any institutions and organizations you request. The official score report will list the scores for all MAT tests you have taken in the last five years.
Scores for the MAT range from 200 to 600. You will receive both a scaled and percentile score.