If you have a talent for grammar and a keen eye for detail, a career as a proofreader might be just the right move for you. Depending on your personal goals, proofreading can even be a job you perform from home.
Understand What You Are Doing
You'll have a hard time becoming a good proofreader without gaining your own mastery of the English language. Work on continually improving your spelling abilities, word usage, and familiarity with proper punctuation and grammar. Be willing to read constantly to study sentence structure, and strive to do well in any English grammar and composition courses you take in high school or college.
Obtain Training
Proofreading and editing certificate programs are available for those interested in becoming a professional proofreader. Certificate programs generally cover proofreading basics, book and magazine publishing, online media, and copyediting.
Bachelor's programs are also available in fields that could lead to a promising proofreading career. Some of those programs are English, marketing, journalism, and public relations. Various colleges and universities offer these majors, which typically take four years to complete. Any work experience you can gain along the way will boost your chances of securing a job when you are ready.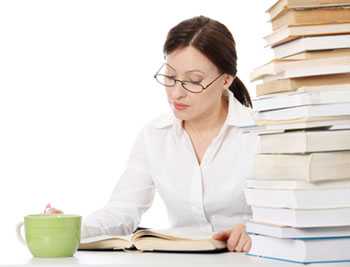 Learn Proofreading Marks and Other Necessary Skills
If you want to work for a particular publishing house or specialize in a certain type of proofreading, it can be beneficial to learn house style guides. Some follow the AP Style Guide while others have developed their own standards. Take some time, as well, to learn standard proofreader marks. Following these marks will help eliminate any confusion between you and a typesetter or the person who handles a piece of writing after you are finished proofreading.
Your Future
Once you've obtained significant work experience, your time as a proofreader could lead to advancement in positions such as senior editor. Other advanced proofreaders improve their career options by earning master's degrees in their fields and securing at least three years of work experience.
Continuing Education
To become a proficient proofreader, you will need to continue developing your skills over time. Plenty of reading will be helpful, and along the way, you can also find proofreading courses and other resources to help your learning process. Here are a few places to look.
Your Local College or University
Sometimes, colleges and universities offer enrichment courses to help people learn more about a specific subject like proofreading and editing. For a fee, you may be able to enroll in one of these courses, depending on whether they are available at the postsecondary institution in your area.
If you're interested in turning proofreading into a career, rather than taking a class occasionally, consider majoring in a field of study that requires – and will teach – the skills you need to be a good proofreader, such as English or journalism.
Professional Proofreading Services
Often, professional proofreading services offer proofreading advice about how to improve your proofreading abilities on their Web sites. Check for 'Resources' or 'Articles'½ sections on their sites to see what additional information they may have available that addresses your specific needs.
Style Guides
Depending on how you work best, having a style guide reference book on your desk could prove beneficial. That way, you'll be able to thumb through pages and mark the chapters most useful to you. Your writing instructor may have a specific guide to recommend, or you can browse a bookstore for the guide you think would best suit your needs and abilities.
On-the-job Training
Some people learn best by doing. If you've got enough skills to obtaining proofreading work, you will continue to gain knowledge through the practice your proofreading job will bring. In fact, the Bureau of Labor Statistics has reported that the most common source of training for copy markers and proofreaders is on-the-job experience.
Other Proofreaders
Seek out other proofreaders to learn from them. Occasionally, a professional proofreader may be willing to teach a class to help others improve their proofreading skills.