Not all graduate students begin graduate school directly upon completing their undergraduate degree. Many students decide to work for a while before attending graduate school, or even to work while attending graduate school. These schools contain tips and information for nontraditional graduate students. How can you manage your time while juggling work and graduate school? Should you consider working part-time instead of full-time? How can you get letters of recommendation from your undergraduate professors if you have been out of school for a few years? The articles in this section will answer all these questions for nontraditional graduate students.
Working While You Study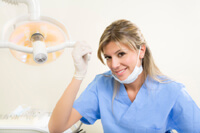 Many graduate students, especially those who have been out in the work force for a while, want to continue working full-time or part-time while they study for an advanced degree. Obviously, a job provides needed money and can lessen your need to get student loans. In addition, some employers will actually pay for your classes, as long as they are related to your work. Some tips that can help you balance work life and graduate studies include:
Working part-time only
If you can get by on a part-time salary, try to find a part-time job in which you work only 20-25 hours a week. This will leave you plenty of time for class work, research, and homework. In fact, a part-time job can provide a nice break from your studies.
Finding a flexible job
If your employer is flexible and understanding of your schedule and your sometimes-changing needs, you will feel less stressed and better able to focus on your studies.
Working within your field
The best possible job is one that is related to your field of study. Such a job will give you practical experience and introduce you to others in the field. In addition, you may even be able to count your work hours toward your degree.
Setting priorities
If you are working and going to graduate school, you will not have much time to socialize, enjoy hobbies, clean your home, sleep, or do volunteer work. Recognize that this is a phase in your life that will pass, and plan to focus on your studies and your work. In time, when school is over, you will be able to participate in these other activities again.
Out in the Work Force: Finding Letters of Recommendation
If you apply to graduate school while you are still an undergraduate or shortly thereafter, it is relatively easy to ask your professors to write letters of recommendation. If, however, you have been away from school and out in the work force for a while, it can be tougher. Will your professors remember you? Will they be willing to write you a letter of recommendation?
Even if it has been several years since you graduated, go ahead and get in touch with your professors. If you live nearby, call and arrange for an appointment. They may very well remember you, and even if they don't, they will have access to records of your grades. When you get hold of them, remind them what classes you took, what grade you received, and what year it was. If you still have any papers you wrote for that class, send copies along with your resume and a copy of your personal statement. All of this information will help the professor write a letter that is helpful to you.
You may also find that the professor has moved on to another school or even another career. You can try calling the school and asking for a forwarding address or e-mail address. If the school cannot provide this information, it may be able to forward a letter on for you.
You may also be able to include letters of recommendation from your employer or colleagues. Ask them to write about your work habits and skills, professional attributes, time management skills, and other relevant information.
Is Part Time Graduate School Right For You?
For students who need to work while attending graduate school, part-time programs are available at many graduate schools. In a part-time program, you generally take two classes each semester instead of four. Obviously, attending graduate school part time will take longer. You will need extra discipline and motivation to keep from getting discouraged.
If you are trying to decide between attending graduate school part-time or full-time, you need first of all to consider the financial costs and benefits of each choice. Working while you attend graduate school can enable you to maintain your lifestyle. However, if a graduate degree is going to lead to a higher salary, it might be financially better to get your degree more quickly.
Some other questions you should consider before you decide on a part-time graduate program include the following:
If your plan is to take evening or weekend classes, are these classes taught by the same faculty members who teach during the day? If your dream is to study with a particular professor, it will be disappointing to find that professor won't be teaching any course sessions you can take.
What hours are the library and laboratories open?
How will you balance your needs for study, work, school, and family time?
Will you miss out on benefits such as loans, grants, scholarships, teaching and research assistantships, internships, student housing, and health insurance if you go to school part-time instead of full-time?
Will your employer pay for all or part of your further education if you continue to work full-time?
If you start out part-time and then later decide to attend school full-time, will your credits switch? (If they don't, this may be a warning that the part-time program is lower quality than the full-time program.)
Will you be able to connect socially and professionally with your professors and with other students?