The Emergency Medical Technician (EMT) certification process is in a state of flux right now, and it's important to make sure that you understand exactly what each level means if you're interested in a career as an emergency medical technician, as there is presently a lot of confusion about the subject.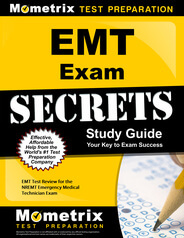 Prepare with our EMT Test Study Guide and Practice Questions. Print or eBook. Guaranteed to raise your score. Get started today!
What is the problem? The problem is that the National Registry of Emergency Medical Technicians (NREMT), which is the governing body of pre-hospital medical providers, has decided to create a new system of classifying such workers, which they believe is more streamlined and organized than the present system.
This is not the actual problem, of course, as the confusing mishmash of EMT levels and certification requirement s across the country was badly in need of being streamlined and organized. The problem is that the old terms are still used widely.
However, part of the blame for the confusion does in fact lie with the NREMT itself. While they've been issuing press releases about the changes, and calling for the public to start using the new terms, they still give the old certification tests, and discuss the old certification levels on their own website. It's no wonder so many people are confused.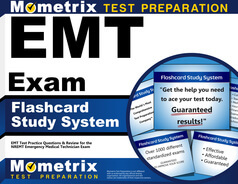 EMT Test Flashcards. Proven EMT test flashcards raise your score on the EMT test. Guaranteed.
In addition to this, there's the fact that so many websites, webpages, magazines, books and other materials don't seem to have gotten the word about the changes yet. When it comes to books, this is actually pretty understandable, as publishing a book is a huge undertaking, with long lead times.
With magazines there's less of an excuse, and most of them are on board with the changes, with only a few stragglers. The real problem is on the internet; there are thousands and thousands of pages and sites still using the old classifications. This is the source of much of the confusion. Because of these thousands of outdated pages, many people interested in these careers are left scratching their heads when they try to get more information.
Let's clear up this confusion once and for all. Thankfully, the changes aren't complicated or difficult to understand. The old classification of First Responder no longer exists; it's been replaced by Emergency Medical Responder.
EMT-Basic, or EMT-B, has been scrapped and replaced with Emergency Medical Technician. EMT-Intermediate/85 (or EMT-I/85) has been replaced with Advanced Emergency Medical Technician. EMT-Intermediate/99 (or EMT-I/99) and Paramedic have been combined and replaced with EMT-Paramedic.
The old names, for all the different levels, will soon be considered obsolete and should not be used. The new EMT tests are named for the new EMT levels. Hopefully, this will help clear things up.
EMT Test Self-Assessment Modules
EMT Study Guide
Explore our free EMT review provided by Mometrix. Check out our premium EMT study guide to take your studying to the next level. If you benefit from these materials, just click the link below! To compliment our EMT book, we also offer extensive EMT flashcards for even more EMT test prep help.
We hope you enjoy our products! Your purchase helps us make more great, free EMT certification content for test-takers just like yourself.