To become a certified Emergency Medical Technician, you first need to complete the EMT cognitive exam. This is a knowledge-based test that measures your understanding of the fundamental principles and practices of working as an EMT.
How do I register for the EMT exam?
There are a few requirements you need to meet in order to register to take the EMT test:
You must be at least 18 years old
You must have fully finished an approved EMT training course that has been approved by the National EMS Education Standards
You must have a valid and current CPR-BLS "Healthcare Provider" credential
How much does it cost to take the EMT exam?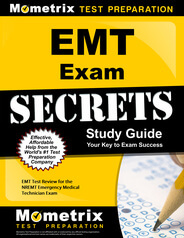 Prepare with our EMT Test Study Guide and Practice Questions. Print or eBook. Guaranteed to raise your score. Get started today!
The exam fee for the EMT test is $80, which you must pay when you register. If the fee is not paid at that time, you will not receive the Authorization To Test (ATT), and you will not be able to schedule an exam. Once you have paid the fee and received the ATT, you will be asked to schedule your exam for a date within the next 90 days.
What does the EMT exam cover?
The EMT test is a computer-adaptive test, which means the difficulty of each question will depend on how you answered the previous questions, and there is no predetermined number of questions to answer (there will be between 70-120). You will be given 2 hours to finish the exam.
There are five different content categories on the EMT exam, each comprising a different percentage of questions on the exam:
Airway, Respiration, and Ventilation (18%-22%)
Cardiology and Resuscitation (20%-24%)
Trauma (14%-18%)
Medical, Obstetrics, and Gynecology (27%-31%)
EMS Operations (10%-14%)
EMT Study Guide
Explore our free EMT review provided by Mometrix. Check out our premium EMT study guide to take your studying to the next level. If you benefit from these materials, just click the link below! To compliment our EMT book, we also offer extensive EMT flashcards for even more EMT test prep help.
We hope you enjoy our products! Your purchase helps us make more great, free EMT certification content for test-takers just like yourself.
Online EMT Prep Course
If you want to be fully prepared, Mometrix offers an online EMT Prep Course. The course is designed to provide you with any and every resource you might want while studying. The EMT Course includes:
Review Lessons Covering All the Topics
450+ EMT Practice Questions
More than 550 Digital Flashcards
Over 20 Instructional Videos
Money-back Guarantee
Free Mobile Access
and More!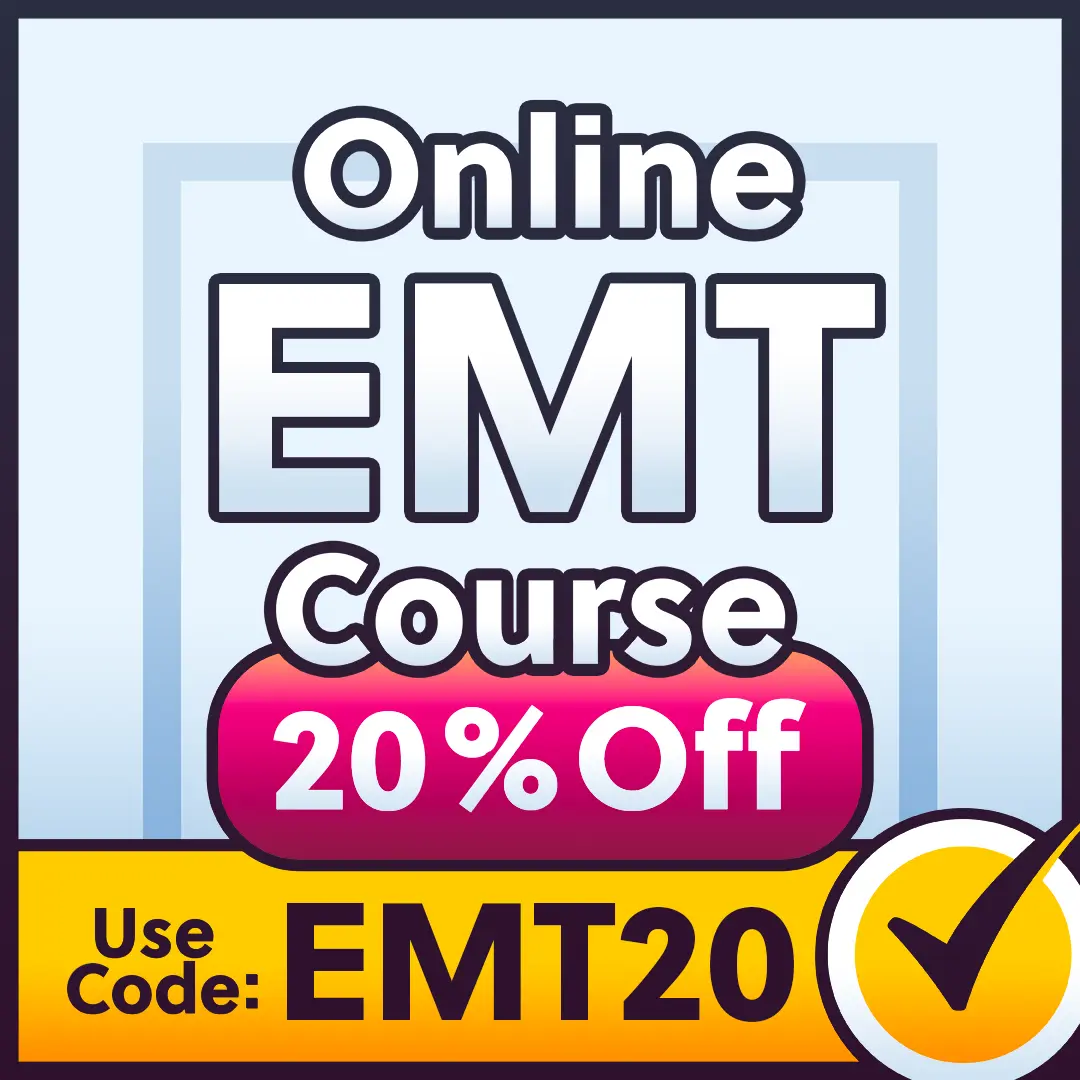 The EMT Prep Course is designed to help any learner get everything they need to prepare for their EMT exam; click below to check it out.