As a former middle and high school student, you likely took an Earth Science course at some point during your academic career. It's a well known fact this particular subject is complex, encompassing a wide range of scientific disciplines. As an aspiring teacher of Earth Science, it will be your job to be well-versed in all of these disciplines so you're able to fully immerse your students in the subject and guide them toward understanding its principles.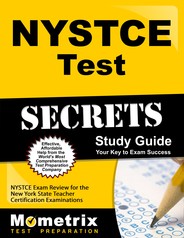 Prepare with our NYSTCE Study Guide and Practice Questions. Print or eBook. Guaranteed to raise your score. Get started today!
No educator in the United States can teach without first proving their competency in their specific field. In the state of New York, this means earning a passing score on the NYSTCE, or New York State Teacher Certification Examinations. On this page you'll find information regarding the NYSTCE Earth Sciences exam.
The NYSTCE Earth Sciences exam is timed at four hours and contains a total of 91 questions.
The majority of the test will be multiple choice (or "selected-response.") One of the exam questions, however, will require an essay answer (also known as "constructed-response.") It is worth noting that while you may have to rely on your mathematical knowledge to approach several of the exam's questions, you will not have access to a calculator at any point during the exam.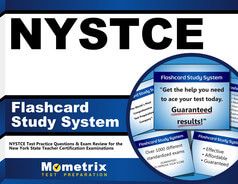 NYSTCE Flashcards. Proven NYSTCE test flashcards raise your score on the NYSTCE test. Guaranteed.
Questions on the exam will fall under such subjects as:
Water Systems
Foundations of Scientific Inquiry
Geological Systems
Atmospheric Systems
Space Systems
In order to score well on this important exam, you need the right preparation. The Mometrix Team would like to help you in this regard by offering you our NYSTCE Earth Science (008) practice test. This study tool is 100 percent free and designed with your needs in mind.
We recommend it for anyone looking to familiarize themselves with the exam's contents. Each of our NYSTCE Earth Science practice questions corresponds closely with what you can expect to see on the actual exam.
We hope you will choose to incorporate our NYSTCE Earth Science practice test into your study plan. It pairs best with our companion study guide, which is also featured on this page. Good luck!