The NYSTCE Physical Education exam is designed for those individuals wishing to become certified to teach Physical Education in the state of New York. The test consists of all material needed to teach a Physical Education class on the primary or secondary level.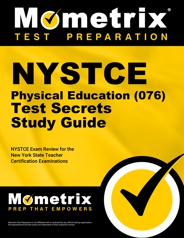 The NYSTCE Physical Education test is a Computer-Based Test (CBT), given at testing sites all across the state of New York and nationwide.
Testing dates are available year-round, Monday through Saturday. Prior registration is required and the fee to test is $134.
3 hours is given to complete the NYSTCE Physical Education test, with 15 minutes added on to view a CBT tutorial and a nondisclosure statement.
The NYSTCE Physical Education exam consists of 90 selected-response questions (multiple choice, matching and/or true-false) and 1 constructed-response question (fill in the blank, short answer and/or essay.)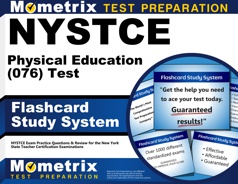 A score of 520 or higher is considered passing on this exam and scores are released approximately 3 weeks after testing date.
Do you need help preparing for the NYSTCE Physical Education exam? No problem! There are several study materials available to help you prepare for this test, including explanation of the framework and content of the test, sample test questions, including both selected-response and constructed-response questions, with answer explanations.
Also included in these materials is an explanation of test scores. Is taking the NYSTCE Physical Education test your next career move! Be sure to read all of the policies and procedures regarding this exam. Failure to follow all rules could result in your scores being disqualified. Register for the NYSTCE New York Physical Education test and let your future begin!