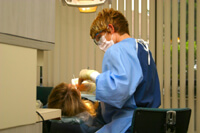 The magic moment begins a few months after you submit your graduate school application. You walk out to the mailbox and there it is – your first letter from one of the schools to which you have applied. Is it an acceptance letter or a denial? What are your next steps? The articles in the following section will help you decide how to choose which school to choose if you receive multiple acceptance letters – and how to write gracious declining letters to the schools you don't choose. And what about when you don't get into the school of your choice? Read on for articles that will help you make the best of your safety school or to evaluate and correct your weaknesses and try again later. In short, these articles will teach you what to do next when you are accepted to graduate school – and when you're not
Thin or Thick Envelopes
Of course, you are hoping to receive nice, thick acceptance letters from all the schools to which you apply. But many grad schools are very competitive, receiving far more applications than they have spaces. Knowing how grad programs select their students can help you avoid the dreaded thin envelope.
Each grad program has different criteria for evaluating students, but they all go through several stages of evaluating and cutting applicants. The first applicants cut are generally those who:
Sent incomplete applications.
Sent in their applications after the deadline.
Do not meet the minimum grade requirements.
Have negative recommendations.
In later stages, members of a review committee look over applications in detail and advocate for the applicants they view most favorably. If your application has made it this far, positive contacts you have made with members of the committee, whether during campus visits, at conferences, or even through phone calls and e-mails, can work in your favor. If you impressed a professor while visiting the campus, that professor will be more likely to want to work with you and will champion your application.
Your personal statement can also make a big difference at this late stage of the selection process. A personal statement that highlights your unique gifts and that clearly displays a match between your interests and the school's specialties can help you make the first cut.
Students who are applying for fall admission generally learn in March if they have been accepted. It is also possible to be 'wait-listed,' which means you may be offered admission if other applicants turn down their spots.
Making the Best of Your Safety School
So you got accepted into a grad school, but not the grad school of your dreams. Or maybe you were accepted into the school of your dreams, but it didn't offer enough financial aid. Can you make the best of your safety school and still get a good education?
But why?
If you received a rejection letter, you no doubt feel, well, rejected. Understanding that many students receive rejection letters may help, especially if you are in a competitive field. Being rejected doesn't mean that you can't or won't succeed in graduate school. It just means that this year, this school received more applicants than it has slots available. Many qualified students can get turned away from graduate school. Review your qualifications and remind yourself that you are a capable and intelligent person who will choose to make a contribution to your field at another school.
Review the positives
Even if you had your heart set on another school, your safety school likely has many positive attributes. As you prepare for school, keep all those attributes in mind. Remind yourself of the many ways this program is a good fit for you:
Do your interests match the faculty's interests?
Do your career goals match the program's overall goals?
Has your academic background prepared you for success in the program?
And remember that the faculty obviously sees you as a good fit for the program, or you would not have been accepted. Focusing on the positive attributes of your program will help you let go of your grief and sadness and be ready to move on.
Give it a chance
Even if you're still unhappy about your school when classes begin, try to keep an open mind. Give the school a chance for at least a semester. If you really don't see it as helping you meet your career goals, you can always apply again to another school.
You Didn't Get Accepted. Now What?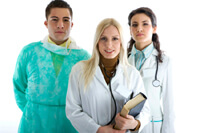 Getting rejection letters from the grad schools to which you applied does not necessarily mean the end of your educational dream. What it means is that you need to find out why you didn't get accepted, fix the problem, and re-apply. Call or e-mail someone in the grad school program and ask whether there was a particular reason why you didn't get accepted and what you can do to get accepted next time. The best person to ask is someone you already know, perhaps from a campus visit or previous phone calls and e-mails. You may find out that you made a mistake on your application or that the committee felt that your academic background was not strong enough. Or you may just learn that there was a large pool of qualified applicants that year and not enough space for everyone.
Whatever the reason for your rejection, your next step is to strengthen your weak areas. You could enroll in some additional classes to improve your academic background. You could get a job or do volunteer work in the field, thus showing your enthusiasm and aptitude. (You might even meet some new people who can write letters of recommendation!) You can rewrite your statement of purpose to better showcase your unique abilities. Your goal is not simply to re-apply but to re-apply as a stronger candidate who makes the first cut of applicants.