It takes a lot more than just endorphins to become a personal fitness trainer. Education, experience, and specific personality traits factor into what it takes to be a good personal fitness trainer. Someone who wants to become a personal fitness trainer should consider several things, including programs that offer certification, the examination for certification, and jobs that are available to those in the industry.
A personal fitness trainer is one who works one-on-one with clients to build a healthy exercise and diet plan to achieve established fitness goals. These goals may be weight-oriented, relative to strength training, required to rehabilitate one's health, or for many other reasons. A trainer may establish a work-out plan, nutrition guidelines, and other rules for healthy living, such as no smoking or drinking alcohol while training. A personal fitness trainer may oversee a client's daily or weekly progress to ensure that workouts and plans are on target and making progress.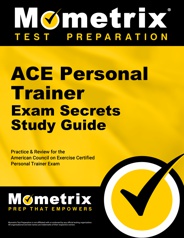 Prepare with our Personal Trainer Study Guide and Practice Questions. Print or eBook. Guaranteed to raise your score. Get started today!
Certain personality traits are important to possess in order to become a good personal fitness trainer. Personal fitness trainers must be outgoing and communicate with others well, in order to relate to their clients about fitness and exercise plans. A trainer has to keep up a good attitude that is motivating toclients. At the same time, trainers must be determined and focused in order to keep their clients on task. Personal fitness and maintaining a healthy diet are essential to being a good role model as a trainer. Someone who works as a personal trainer must also be able to maintain a flexible schedule in order to be available to work with clients who can't meet during the typical daytime working hours.
There are many programs that personal fitness trainers may seek out in order to become certified. Examples include the National Federation of Personal Trainers (NFPT). The NFPT offers a program of study and certification that is recognized throughout the U.S. and other parts of the world. Another program that is wellreceived among experts in the field is the American Council on Exercise (ACE) program, which offers a fully comprehensive certification process. The American College of Sports Medicine (ACSM) and the National Academy of Sports Medicine (NASM) provide different, but equally good, personal fitness trainer programs.
It's important that a candidate meets all requirements for a specific personal fitness trainer program before applying for it. Most programs require that an applicant:
Be at least 18 years of age
Have at least two years of experience in sports or athletic training
Have some higher education
Some programs require a four-year degree in exercise science, kinesiology, or another related field. Carefully review the admittance requirements for any for any program that interests you prior to applying. Being sure you meet the criteria for admittance in the first place can save you a nonrefundable application fee and time spent on the application process.
All certification programs for personal fitness trainer credentials require candidates to take an examination. The examination for most programs represents a comprehensive compilation of all knowledge required for certification, including exercise theory, physiology and anatomy, injury management, psychology, nutrition, fitness, and other related subjects. The standardized tests consist of multiple-choice questions, but some programs require a physical portion to the examination that tests a candidate's abilities relating to and working with a potential client.
Many different types of jobs are available for personal trainers, in addition to providing athletic training to individual clients. These include working with: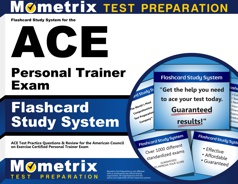 Personal Trainer Flashcards. Proven Personal Trainer test flashcards raise your score on the Personal Trainer test. Guaranteed.
School districts
Athletic teams
Military departments
Law enforcement
Healthcare facilities
Nutritionists
Jobs are available in both the private and public sectors. Some personal trainers go into administration or research. Many personal fitness trainers are employed by locallyowned or franchise gyms and work with many clients each day.
Certification offers many benefits to personal fitness trainers. Trainers who have gained certification have more career opportunities and higher salaries. Extensive knowledge and increased experience help certified personal trainers become more effective at their jobs. Additionally, certified personal fitness trainers have a network of other professionals to work with that noncertified colleagues do not have due to connections made through the certification process.