Every parent and youth professional understands the importance of evaluating children's hearing as they grow. You likely remember the hearing tests you had to take every other year throughout elementary school.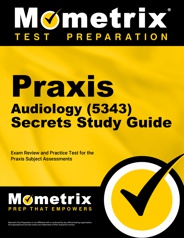 As a future audiologist, it will be your job to monitor the same development in today's generation of children. Before you can get started professionally, however, you will have to take the Praxis.
At Mometrix Test Preparation, we understand the significance of this exam just as well as you do.
That's why we've composed a Praxis Audiology #5342 practice test, which is meant to perfectly mirror the materials you'll actually find on the real Audiology exam.
We devote part of our efforts into careful research to render every Praxis Audiology practice test as accurate as possible.
As such, topics covered by the Audiology subtest's Praxis audiology practice questions include: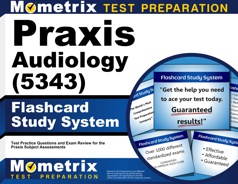 Professional Issues
Foundations
Intervention
Assessment
Prevention and Identification
Our Audiology practice exam is meant to complement our audiology study guide. Work hard, and good luck!