While it isn't as math-heavy as the other sciences, Biology is a complex subject to both learn and teach. If you plan on becoming a Biology teacher in the US, you'll have to prove you're worth your salt by earning a passing score on the Praxis II, which has a test devoted specifically to the biology field.
As such, Mometrix Test Preparation is here to help you. We've put together a Praxis II Biology: Content Knowledge #5235 practice test that, through careful research, should serve as an accurate mirror to the real exam.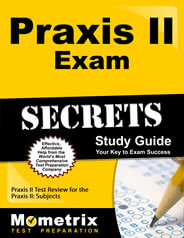 Prepare with our Praxis II Study Guide and Practice Questions. Print or eBook. Guaranteed to raise your score. Get started today!
Praxis II biology practice questions will encompass such subjects as:
Science, Technology, and Social Perspectives
History and Nature of Science
Ecology, Organisms and Environments
Molecular and Cellular Biology
Diversity of Life and Organismal Biology
Genetics and Evolution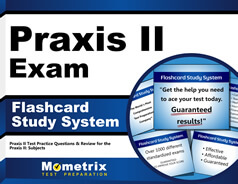 Praxis II Flashcards. Proven Praxis II test flashcards raise your score on the Praxis II test. Guaranteed.
Like any other Praxis II biology practice test we've written, this mock exam is meant to be paired with our Biology study guide.
Feel free to use both of these resources as often as you need while you study.
They're both available at no cost to you to ensure you're able to prepare for this important exam as thoroughly as possible. Good luck!
Click Here for Praxis II Practice Test