America is known as the Land of the Free. Many people enter this country from other countries in search of freedom and opportunity. Many families bring their young children or have children here. As a result, these children may struggle with speaking and writing English in a school environment.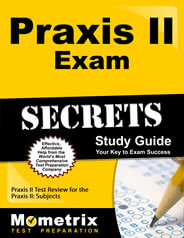 Prepare with our Praxis II Study Guide and Practice Questions. Print or eBook. Guaranteed to raise your score. Get started today!
By taking the Praxis II English to Speakers of Other Languages test, you can teach English effectively to children who do not speak it as their first language.
The Praxis II English to Speakers of Other Languages exam is two hours long and consists of two sections.
The first part is a listening portion that test you on oral grammar and pronunciation. You will be required to answer 20 questions. The second part consists of 100 questions.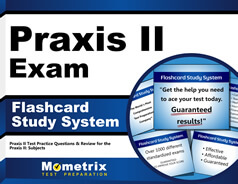 Praxis II Flashcards. Proven Praxis II test flashcards raise your score on the Praxis II test. Guaranteed.
A large portion of the test gauges your understanding of linguistics and how children learn language. Implementing and teaching is also a main portion of the test. The test also covers assessment and professional aspects of the job.
Teaching English to those who speak it as a second language is a tough job, but by utilizing the Praxis II English to Speakers of Other Languages (5362) practice test, you can see where you excel and focus on areas of improvement. It's absolutely free, so why not give it a try? Add a study guide and you'll be well on your way to teaching English to elementary and secondary school children with ease.
Click Here for Praxis II Practice Test