Let's face it, teachers are very smart but they don't know everything. Most specialize in certain subjects, but need to have a broad knowledge of a variety of subjects so they can effectively teach students at the elementary school level.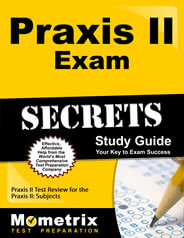 Prepare with our Praxis II Study Guide and Practice Questions. Print or eBook. Guaranteed to raise your score. Get started today!
Because of this, it's important to know the fundamentals and the Praxis II Fundamental Subjects: Content Knowledge exam aims to test your knowledge in a variety of key areas.
The two-hour Praxis II Fundamental Subjects: Content Knowledge test consists of 120 questions – 30 questions each in English language arts, math, citizenship and social science, and science.
The test does not expect you to be an expert at any of the subjects. Instead, you'll be tested on the fundamentals so you can prove that you possess a broad understanding of all four subject areas.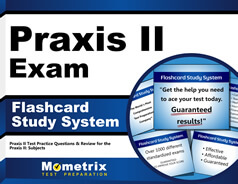 Praxis II Flashcards. Proven Praxis II test flashcards raise your score on the Praxis II test. Guaranteed.
This can be a challenge when it comes to studying. What exactly is considered fundamental knowledge? What do you need to know? That's where the Praxis II Fundamental Subjects: Content Knowledge (5511) practice test comes in. This practice test gives you an idea of the types of questions you can expect to see on the test.
Take the guesswork out of studying and start your free practice test now! You'll be able to see how prepared you are, and if you didn't do as well as you expected, you can focus on your weaknesses. Score even higher with a study guide.
Click Here for Praxis II Practice Test