The job of any psychologist should never be taken lightly—especially so for those working in schools. Youth mental health is all too often neglected, which leads not only to poor academic performance, but lowered quality of life and happiness in children and teenagers alike.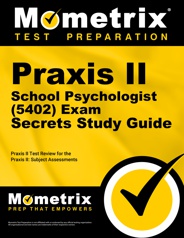 The main goal of any educational professional is to help today's youth become responsible, kind, and productive citizens. Ensuring each student has adequate mental health care is a major part of this goal, and will ultimately be your job as a future school psychologist. Before you start your career, however, you will have to prove your competency by earning a passing score on the Praxis Psychologist exam.
To ensure you're able to study to your fullest potential, the Mometrix Test Preparation team has written a Praxis School Psychologist #5402 practice test. You can use this free resource to familiarize yourself with the full exam's formatting and contents.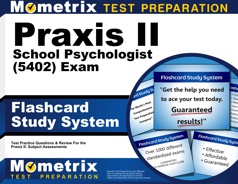 This practice test contains Praxis school psychologist practice questions pertaining to such relevant topics as:
Foundations of School Psychological Service Delivery
Professional Practices, Practices that Permeate All Aspects of Service Delivery
Systems-Level Services
Direct and Indirect Services for Children, Families, and Schools (Student-Level Services)
For best results, feel free to use this Praxis school psychologist practice test alongside our Psychologist study guide.