While national literacy has risen and improved over recent decades, there is still an unfortunate gap to bridge. This is where Reading teachers—such as what you aspire to be—come into play.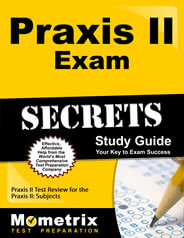 Prepare with our Praxis II Study Guide and Practice Questions. Print or eBook. Guaranteed to raise your score. Get started today!
It will be your job to help students of all ages gain mastery over their reading skills so they can better thrive in today's world. However, like many other incoming teachers across the United States, you'll first have to earn a passing score on the Praxis II Teaching Reading exam.
If you're looking for a thorough and accurate study resource, you may be interested in our Praxis II Teaching Reading #5204 practice test. The Mometrix Test Preparation team has designed this practice test to serve as a means of familiarizing yourself with the contents of the full exam.
As such, it features Praxis II teaching reading practice questions covering such knowledge categories as: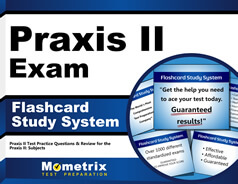 Praxis II Flashcards. Proven Praxis II test flashcards raise your score on the Praxis II test. Guaranteed.
Instructional Processes
Emergent Literacy
Vocabulary
Phonological Awareness
Comprehension and Fluency
Alphabetic Principle/Phonics and Word Analysis
We hope this free Praxis II teaching reading practice test will help guide you toward success on this important exam. Our Teaching Reading study guide pairs well with the practice test, should you need extra help.
Click Here for Praxis II Practice Test