Nothing seems to be gaining traction faster in our society than technology. To keep up with its importance, we need the number of experts in the field to continue growing—which can only happen with the help of the best technology education teachers. If you're planning to enter this particular profession, you'll have to prove you're worth your salt by passing the Praxis II Technology Education exam.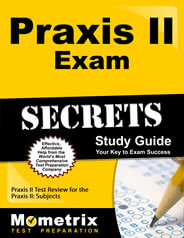 Prepare with our Praxis II Study Guide and Practice Questions. Print or eBook. Guaranteed to raise your score. Get started today!
The Mometrix Test Preparation team wants to see you succeed, which is why we have published our Praxis II Technology Education (5051) practice test.
This free resource is ideal for anyone interested in learning what to expect from the full exam.
You'll find a total of 120 Praxis II Technology Education questions on the exam, each pertaining to one of these subjects: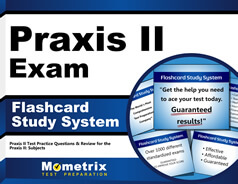 Praxis II Flashcards. Proven Praxis II test flashcards raise your score on the Praxis II test. Guaranteed.
Pedagogical and Professional Studies (20 percent)
Technology and Society (15 percent)
Manufacturing and Construction Technologies (15 percent)
Engineering or Technical Design and Problem Solving (20 percent)
Information and Communication Technologies (15 percent)
Energy, Power, and Transportation (15 percent)
We hope this Praxis II Technology Education practice test will play a part in helping you prepare to the best of your ability.
Feel free to pair it with our companion study guide should you need extra help. Good luck!
Click Here for Praxis II Practice Test