While it's true that an excellent theatre group can turn any production into magic, they need a competent and knowledgeable teacher to guide them. There's no doubt this is what you're hoping to become if you're training to become a theatre teacher in the United States.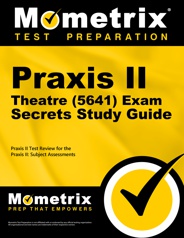 Doing so takes more than taking all the required training courses. You'll also have to pass the Praxis Theatre exam, tailored to aspiring teachers just like you as a means of evaluating their readiness for the classroom environment.
As always, you can rely on us at Mometrix Test Preparation to supply you with the tools you need to succeed. We have composed a Praxis Theatre #5641 practice test to give you a glimpse of what to expect from the full exam.
Praxis theatre practice questions for this particular field will cover all the relevant knowledge categories: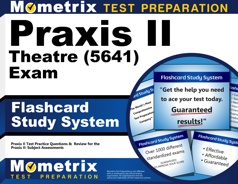 History, Literature, and Criticism
Curriculum, Instruction, and Classroom Practices
Production
Creating and Performing
This free Praxis theatre practice test is effective enough to fit any study plan, especially when used in conjunction with our Praxis Theatre study guide.