Taking the Science of Teaching Reading (STR) Exam
Are you a PreK-6 teacher in Texas or studying to become one? Do you plan to teach reading or core subjects with reading?
Here is some news for you on teacher certification.
January 2021 brought with it a new certification test requirement called the Science of Teaching Reading exam. It's based on the discipline and practice of teaching reading.
Who's Required to Take the Exam?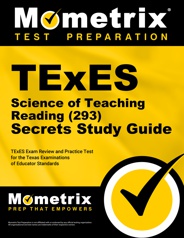 Check Out Mometrix's TExES Printed Study Guide
The STR exam will be required for those in the following fields for issuance of an intern, probationary, or standard certificate:
Core Subjects with Science of Teaching Reading: Early Childhood-Grade 6
Core Subjects with Science of Teaching Reading: Grades 4-8
English Language Arts and Reading with Science of Teaching Reading: Grades 4-8
English Language Arts and Reading/Social Studies with Science of Teaching Reading: Grades 4-8
Early Childhood: Prekindergarten-Grade 3
The list of those required to take the exam includes teacher candidates, current teachers with a probationary or intern certificate, and certified teachers looking to add one of the impacted certificate fields. Teachers who have previously earned their standard certification will not have to take the exam upon certification renewal.
What's on the Exam?
In the Knowledge of Reading Development Components section, you'll be tested on the Texas guidelines on reading, assessment, and instructional practices in the following areas:
Oral language development
Print awareness and alphabet knowledge
Phonological and phonemic awareness
Phonics (decoding and encoding)
Reading fluency and vocabulary development
Syllabication and morphemic analysis
Comprehension of literary text
Comprehension of informational text
Beginning strategies and reading comprehension skills
In the Reading Pedagogy section, understanding reading instruction and assessment principles and use of methods in the following areas:
Providing explicit, systematic instruction that is sequential and multimodal (e.g., sequential lessons, gradual release model, structured literacy)
Implementing both formal and informal methods of measuring student progress in early reading development
Implementing, designing, and executing developmentally appropriate, standards-driven instruction that reflects evidence-based best practices
Acquiring, analyzing, and using background information (familial, cultural, educational, linguistic, and developmental characteristics) to engage all students in reading, including students with exceptional needs and English learners.
These sections aim to promote the development of students' grade level and foundational reading skills.
How is the Exam Delivered?
The STR exam is computer-administered, consisting of both a constructed-response item with a suggested 400-600-word response and a section of selected-response items. Candidates will have five hours to sit for the exam, including a 15-minute tutorial and testing time of four hours and forty-five minutes. The sections within the exam do not have time limits; only the total exam time is limited. Candidates can complete either type of question first, followed by the other.
How Do I Register for and Schedule the Exam?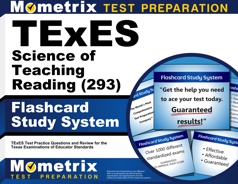 Check Out Mometrix's TExES Flashcards
The STR is offered through the Pearson Professional Centers in Texas, along with other centers across the state that are set up for testing with a video component. Since the exam was developed in 2020, the number of centers available is increasing.
Register through the Texas Educator Certification Examination website. Once your registration is completed and confirmed, you can select it on the same website and choose to schedule. Reschedules and cancellations are handled on the same site.
Is the Exam Affordable?
The cost of the new STR is set at $139.32, so whether this exam is affordable depends on your budget. It may be easier for a salaried teacher than for a student on a tight budget. When you register, double-check the cost as it may change over time.
How Do I Know If I've Passed the Exam?
A minimum threshold of correct responses has been set for the STR exam. Until September, a committee is studying the data to recommend a more permanent passing standard. After September 6, 2021, test-takers will be judge by the new standard.
The exam is scored as a whole rather than as two subtests. Because of the constructed-response question, scores will be reported within 28 days. You can access your score through the same website as your registration. If you fail to pass, you'll find the full retake policy on the site as well, although generally you must wait 30 days to take the test again.
How Should I Prepare for the Test?
In general, your education teacher preparation program should have prepared you for the STR exam. For more information, the Texas Educator Certification Exam website has a preparation manual, and you can use study guides and flashcard systems that will greatly help your efforts to pass the test.
Study with others can be helpful as well as motivating. These days, partner or group study can be done in-person as well as through online videoconferencing sites. Reading over material and practicing test questions both help to strengthen your memory and understanding for the test.
How Should I Prepare for the Test?
When you know the test is coming, make sure you are ready! Plan to be well-rested. Plan your route to the center and set your alarm so you can leave 30 minutes early. You never know when there's extra traffic.
Read the test center rules on what you can and can't take into the site with you and leave those items behind. Learn the rules for taking breaks as well. Wear comfortable clothing, and take a light jacket or sweater. If you've studied and prepared for test day, you'll have everything you need to perform your best on test day.
Online TExES Science of Teaching Reading Prep Course
If you want to be fully prepared, Mometrix offers an online TExES 293 Prep Course. The course is designed to provide you with any and every resource you might want while studying. The TExES 293 Course includes:
Review Lessons Covering All the Topics
350+ TExES 293 Practice Questions
300 Digital Flashcards
Over 40 Instructional Videos
Money-back Guarantee
Free Mobile Access
and More!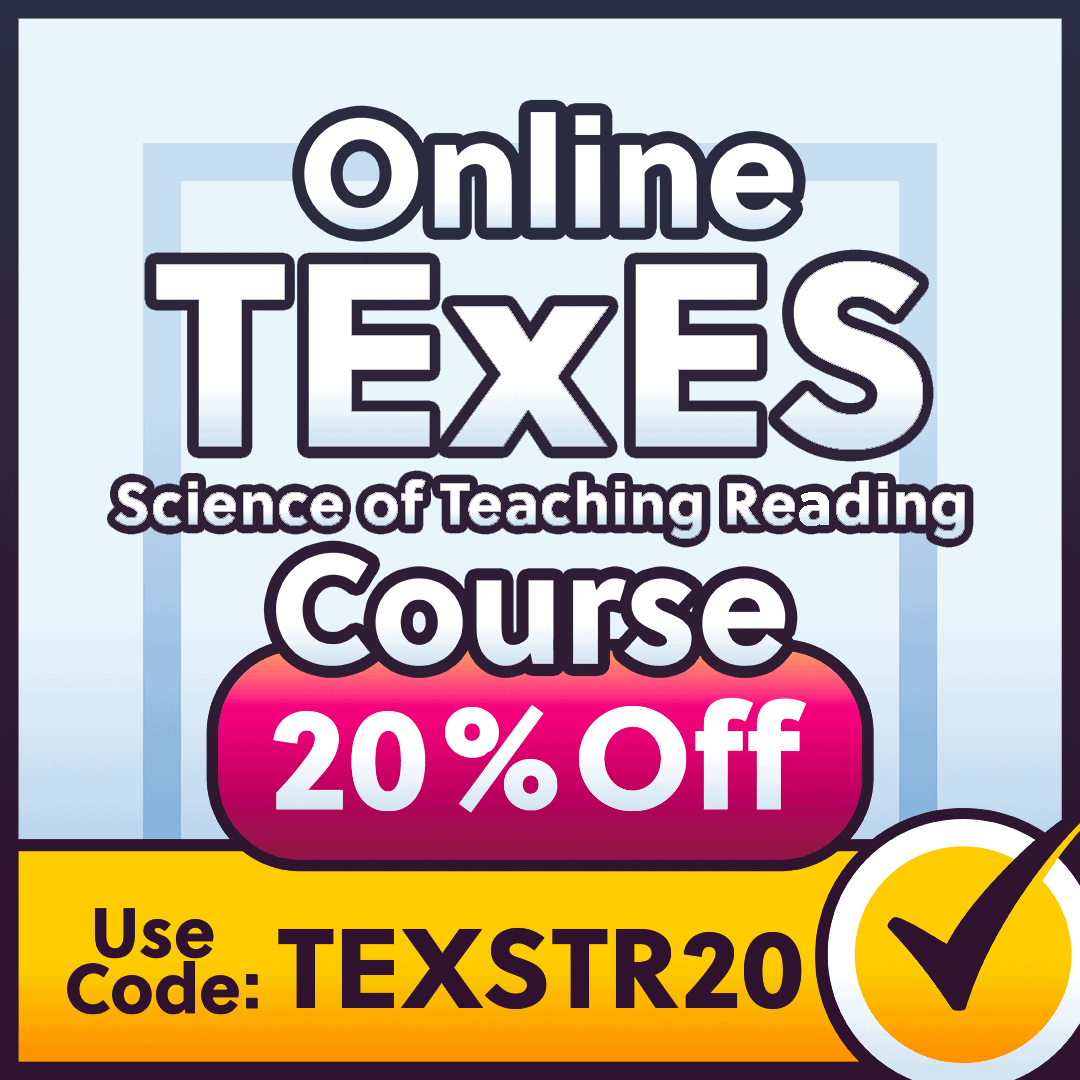 The TExES Science of Teaching Reading Prep Course is designed to help any learner get everything they need to prepare for their TExES 293 exam; click below to check it out.