The GED test is given to individuals who are not enrolled in high school and are looking to gain their General Education Diploma. The GED Social Studies test is one of four tests that is given to measure a person's ability to do high school level work. The benefits of successfully passing your GED exam include going to college, getting a better job, and making more money to support yourself and your family.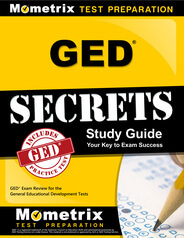 In order to get your GED, you must pass all four sections that make up the test. This includes the mathematical reasoning section, the reasoning through language arts section, the science section, and the social studies section.
Who is eligible to take the GED social studies test?
Individuals eligible to take the test are those who are not currently enrolled in high school, those who are eighteen years old, and those who are at least sixteen years of age and have the required paperwork. Requirements may vary from place to place, so it is important to check your state's test policies.
How much does it cost to take the test?
The price of the GED Social Studies test may vary depending on where you take it, but generally it costs around $40. To take every subject, it will be around $40 each.
How do I register for the GED Social Studies test?
You can register for the GED test online at GED.com. You will need to create an account and follow the instructions from there.
How is the test formatted?
The GED Social Studies test is a 70-minute computer-based exam. The number of questions may vary depending on the state you take it in. The kind of questions you will run into include multiple choice questions, fill in the blank, drop down, drag and drop, and select an area.
What will I be tested on?
The test will measure your understanding in the following areas:
Civics and Government (50%) – topics in this section include constitutional government, levels and branches of the U.S. government, modern and historical governments, and the electoral system.
S. History (20%) – immigration, the cold war, World War I and World War II, colonialism, and the American Revolution.
Economics (15%) – For this section, you will need to know about the government and the economy, and basic economic concepts.
Geography (15%) – this section tests your knowledge of the environment and the society, as well as major stages in world history.
You will need to be able to understand, and interpret social studies related text as well as be able to read charts, and graphs. The social studies test does not test you on memorization, but you will need to draw conclusions on the information given.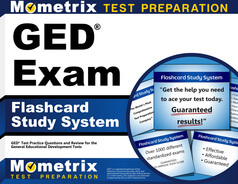 GED Flashcards. Proven GED test flashcards raise your score on the GED test. Guaranteed.
What will test day be like?
On the day of your exam, you will want to arrive at least fifteen minutes early. If you arrive late for the test, you may not be allowed to take it. Be sure to have with you current and valid photo identification. Personal items such as cell phones, bags, and other electronics are not allowed inside the testing room with you. However, you are allowed to bring a TI-30XS calculator. You will be provided with three erasable note boards and a marker. There are no breaks allowed during the 70-minute testing period.
What score do I need to get in order to pass the test?
Each of the four tests that make up the GED exam is scored on a scale of 100 to 200. In order to pass, you must score a minimum of 145 on each test. A score of 165 or higher shows that you have what it takes to successfully pass college-level courses.
When will I receive my scores?
Scores are normally available 1 to 3 days after taking the exam. You will receive an email letting you know that your test scores are available on your GED account.
What if I fail? Can I retake it?
Yes. If you fail the GED test, you may retake it as many times as you need to. However, retake policies may differ depending on which state you live in. Keep in mind that after your third attempt, you must wait a minimum of 60 days before taking it again. Retake fees vary from state to state. If you took your test and passed with a low score and want to take the test again, you are allowed to do so.
What if I am someone with a disability? Will I be accommodated?
Definitely. If you are a person with a disability, accommodations are available. While registering on the GED website, you will be asked if you have a disability. After hitting "Yes," you will be given additional information on how to submit an accommodations request. The entire process normally takes 30 days.
Any recommendations for study material.
Sure! Mometrix Test Preparation is a great study resource because it is a study guide that is easy to understand, and it contains all the information similar to what you will find on the actual test. In-depth research goes into all of our study guides and flashcards so that test takers are only studying what they need to study. No one likes wasting their time studying unnecessary topics, and Mometrix makes it so you don't have to worry about that.