The ACT Reading test is regularly reviewed by members of the ACT staff and external consultants to ensure that the content presented on the test continues to be a fair and accurate assessment for all examinees without unfairly influencing of disadvantaging any group of examinees.
Additionally, the test is periodically reviewed and updated to represent current classroom instruction and remain a reliable predictor of college and career readiness. These updates may result in a slight difference between ACT Reading practice test content and the content presented on test day.
ACT Reading Test Format
The ACT Reading test is comprised of 40 multiple-choice questions, which you will be asked to respond to within a 35-minute time limit. The questions are broken into four different sections, with three of these sections containing a single long prose passage and one of the sections containing two shorter prose passages.
At the beginning of each passage, you will see a headline depicting what type of passage it is, the name(s) of the author(s) and, in some cases, a brief note. Following each passage, you will be given a set of questions about the passage(s) and asked to choose the best response.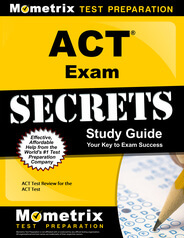 Prepare with our ACT Study Guide and Practice Questions. Print or eBook. Guaranteed to raise your score. Get started today!
Keep in mind that there may be several correct responses to these questions, so it is important to pace yourself and take the time to read the passage(s) and each question thoroughly. The questions will not ask you to pull from outside knowledge, instead focusing on the test's three reporting categories: Craft and Structure, Integration of Knowledge and Ideas and Key Ideas and Details.
Responding to Questions
At the beginning of the test, you will be given a bubble answer sheet. As you record your answers on this bubble sheet, be sure to always double check that the line number of the oval you are filling in matches correctly with the question number you are answering.
This is especially critical if you use any time-saving strategies, such as skipping more difficult questions to return to at a later time, as you can accidentally fill in an incorrect oval. If you need to correct or change a response, you can do so by completely erasing the filled-in oval. Take care not to leave any smudges or there could be an error when your test is scored.
What to Bring with You
When you arrive at the test location you will be asked to provide an approved form of photo identification before being admitted to the center. Other items you will need include:
Your paper ticket (for National and International ACT test dates)
Multiple sharpened soft lead No. 2 pencils
Erasers
Watch without an alarm
Content on the ACT Reading Test
The questions on the ACT Reading test will ask you to derive meaning from various passages while using referring and reasoning skills to:
Analyze the author's or narrator's voice and method
Comprehend cause-effect relationships
Determine the meaning of context-dependent words, phrases and statements
Determine main ideas
Draw generalizations
Make comparisons
Understand sequences of events
ACT Reading Test Reporting Categories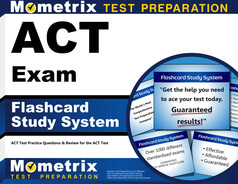 ACT Flashcards. Proven ACT test flashcards raise your score on the ACT test. Guaranteed.
Craft and Structure (25-30%)
Analyze an author's word choice rhetorically
Analyze text structure
Analyze characters' points of view
Determine word and phrase meanings
Interpret authorial decisions rhetorically
Understand authorial purpose and perspective
Integration of Knowledge and Ideas (13-18%)
Differentiate between fact and opinion
Evaluate reasoning and evidence
Understand author's claims
Use evidence to make connections
Key Ideas and Details (55-60%)
Accurately summarize information and ideas
Determine central ideas and themes
Draw logical inferences and conclusions
Understand relationships
Understand sequential, comparative and cause-effect relationships
How the ACT Reading Test Is Scored
Your ACT score is based on the number of correct responses with no penalty for any incorrect responses, so guessing on more difficult questions or when you have run out of time can help improve your score without risk of harming it. When you receive your score report, you will see four different scores: one overall test score and three reporting category scores.
ACT Reading Strategies
The 35-minute time limit for the ACT Reading test is enough time for most examinees to read the passages and respond to all of the questions, but you should still pace yourself throughout the test to ensure you have enough time to review your responses by taking between two and three minutes to read each passage and about 30 seconds to answer each of the questions.
Always start by reading the entire passage carefully and take note of any relationships between ideas. Then, refer back to the passage as you are answering questions while considering that multiple answer choices may be correct, but there is only one best answer. This best answer should be your response.
ACT Reading Prep
To most effectively study for your upcoming ACT Reading test and improve your ACT Reading score, you should plan in advance. Your ACT Reading prep should begin with one or multiple ACT Reading practice tests to familiarize yourself with the types of passages and questions you may encounter on test day and identify your strengths and weaknesses. Then, you should use the tools and resources available to you, including those from Mometrix, to review critical concepts.