The Core Academic Skills Assessment, or CASA, is a test designed to ensure that teachers possess the knowledge that is required to be qualified to teach.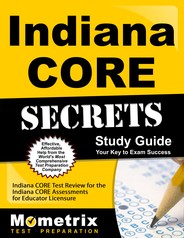 Prepare with our Indiana CORE Study Guide and Practice Questions. Print or eBook. Guaranteed to raise your score. Get started today!
The test is divided into three sections: Math, Reading, and Writing. For those wishing to teach in the state of Indiana, you must pass the 40 question CASA Reading test.
We at Mometrix have crafted the free CASA Reading practice test to assist you in this endeavor.
The CASA Reading practice test will cover the same content as the actual test.
Content such as:
When taking the actual test, you will have 75 minutes to complete every question.
To help with your exam preparation, use our free CASA Reading Practice test to prepare for your CASA test.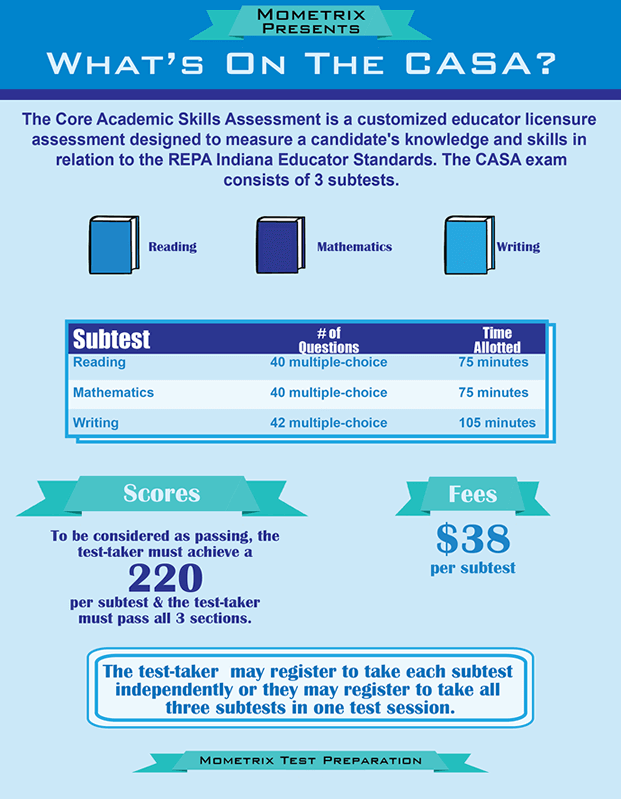 Click Here for Indiana Core Test