The Adult Gerontology Primary Care Nurse Practitioner (AGPCNP) Exam is a content based exam that is required as part of the certification process. The content included in the test is based on Consensus Model for APRN regulation.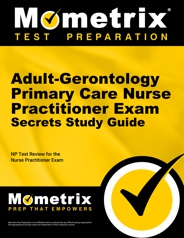 When Can I Register for the AGPCNP Exam?
Before you can schedule an appointment, you need to be approved to take the test. Approval depends on fulfilling a certain set of eligibility criteria. Take a look at the criteria below to see if you qualify:
Currently hold an active RN license
Hold an advanced degree (masters, doctorate, postgraduate) from an accredited adult–gerontology primary care nurse practitioner program
Have completed at least 500 faculty-supervised clinic hours in an adult–gerontology primary care nurse practitioner role.
There are also specific course and content requirements you'll need to fulfill so make sure you have thorough and complete documentation including transcripts and signed validation forms from faculty.
Once you have provided the appropriate documentation to demonstrate eligibility, your application will be reviewed. If everything is in order, you'll be sent an approval to test. From that point, you'll be able to register for a specific testing date and location of your choice.
At that time, you'll need to pay the exam fee of $395. There are discounts available for members of certain associations so make sure to check if you qualify for any discounted rates!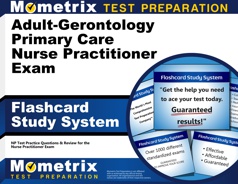 What Subjects Will Be Covered on the AGPCNP Test?
There are a total of 150 scored questions spanning the full range of knowledge and skills essential to a successful career in this field of nursing. These questions are divided into three major domains as follows:
Patient Assessment Process – 34 Questions (23%)
Plan of Care – 93 Questions (62%)
Professional Practice – 23 Questions (15%)
There may be 25 additional unscored questions, bringing the total up to 175. While these don't count toward your final score, they are not identified in any way so you need to treat them as seriously as you treat the rest which means it will affect the amount of time you have to spend on each question. Make sure you factor this in as you prepare for the test to ensure you manage your test taking time effectively.
What Score Do I Need to Pass the AGPCNP Test?
The exact score you need to pass is not made publicly available. When you complete the exam, you will simply get a notice that tells you whether you have passed or failed. If you fail, you will get some diagnostic information to help you see where your weak areas are and what you need to improve on for your next attempt.
If you do not meet the minimum passing requirements on your first attempt, you can retake it. You are allowed a total of 3 attempts within a 12 month period. However, each retake comes with a $270 fee and you have to wait 60 days between attempts so you can save time and money by putting in the study hours you need now in order to be fully prepared to succeed on your first try!
What's the Best Way to Study for this Test?
This is a content driven exam which means you need to focus on learning and absorbing as much of the material that could be covered as possible. Fortunately, if you are eligible to take the test, you will already have encountered much of this material already.
However, it is still important to review all of it to make sure everything is fresh in your memory. The best way to get that comprehensive review is with great study aids like the Mometrix Study Guide and Mometrix Flashcards. These tools allow you to easily review everything you need to know all in one convenient book and set of flashcards.
But it's more than just a chapter by chapter breakdown of the content. Both the guide and the flashcards come with study tips, proven test taking strategies, and practice questions to round out your study sessions. These extras make it possible to not only absorb the material but to get comfortable recalling and applying that material in the types of questions you will see on test day.