The PERT Reading practice test is specifically designed to ensure that the test-taker is knowledgeable about the PERT and is able to know what to expect when it is time to take the Reading portion of the PERT.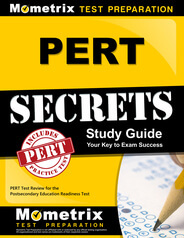 Prepare with our PERT Study Guide and Practice Questions. Print or eBook. Guaranteed to raise your score. Get started today!
The Reading portion will consist of 30 questions that will address ten main topics.
These topics are as follows:
Discerning and Summarizing the Most Important Ideas, Events, or Information
Supporting or Challenging Assertions About the Text
Determining the Meaning of Words and Phrases in Context
Analyzing the Meaning, Word Choices, Tone and Organizational Structure of the Tex
Determining the Author's Purpose and the Relation of Events in the Text to One Another


PERT Flashcards. Proven PERT test flashcards raise your score on the PERT test. Guaranteed.

Recognizing Relationships Within and Between Sentences
Analyzing the Traits, Motivations and Thoughts of Individuals in Fiction and Nonfiction
Analyzing How Two or More Texts with Different Styles, Points of View or Arguments Address Similar Topics or Themes
Distinguishing Between Facts and Opinions
Evaluating Reasoning and Rhetoric of an Argument or Explanation.
Due to our foreknowledge of the domains of this test, we have made sure that the PERT Reading practice test will cover these topics thoroughly. There is no time limit when taking the PERT.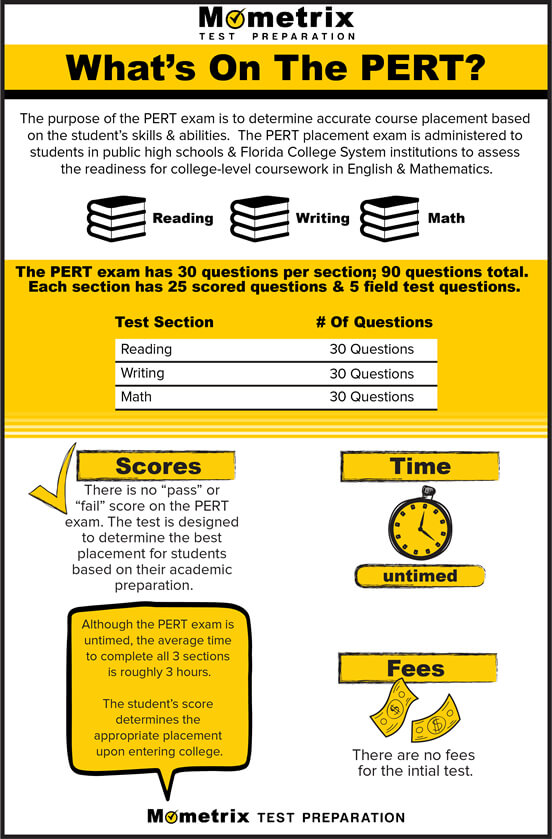 Click Here for PERT Practice Test