The free ATI TEAS 6 Science practice test is specifically designed to ensure that the test-taker is knowledgeable about the TEAS and is able to know what to expect when it is time to take the Science portion of the TEAS.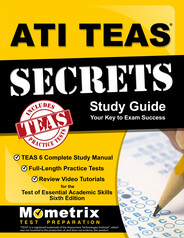 Prepare with our TEAS Study Guide and Practice Questions. Print or eBook. Guaranteed to raise your score. Get started today!
The Science portion will consist of 47 multiple-choice questions can address three main topics.
These topics are as follows:
Human Anatomy and Physiology
Life and Physical Sciences
Scientific Reasoning
We have ensured that the TEAS Science practice test will cover these topics thoroughly.
When taking this portion of the TEAS, you will have 63 minutes to finish.
ATI TEAS 6 Science Prep Course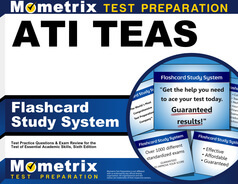 TEAS Flashcards. Proven TEAS test flashcards raise your score on the TEAS test. Guaranteed.
The scientific evidence has been confirmed: Assessment Technologies Institute (ATI) TEAS V is now history and TEAS 6 is its updated incarnation. Get ready for Science Review.
You've made the decision to become a nurse. To be accepted by the college of your choice, you must submit the results of the four categories of your TEAS – Test for Essential Academic Skills – and attach your scores with your application(s). In addition to Science which we will cover here, you are required to take TEAS English and Language Usage, Reading, and Mathematics.
Certainly you want to do well and be accepted by the school of your choice. Mometrix Test Preparation is your best friend for this test because everything we have prepared for you is to prepare you to not only pass but excel in each category of the TEAS 6. As an added bonus, you will also find our guides helpful when you are a full-fledged nursing student because of the counsel you receive.
Each of the four TEAS' categories is directly related to and instrumental in both your schooling and career; Science, though, is the obviously most relevant section since almost every nursing task – and, for that matter, medical task, in general – involves some form of science. Additionally, the field of science, itself, is constantly changing through medical breakthroughs that result from scientific research.

Among other responsibilities, a nurse compiles health histories and performs physical exams; provides health counseling and education; administers medications and wound care; and, interprets patient information to determine needs and actions. All of these have at least one thing in common: science. Furthermore, the research and education concerning our biological processes has been and continues to be based on science. As TEAS advances in each new chapter – now, TEAS 6 – the authors are very aware of advancements in Science and are reflected therein. Likewise, Mometrix Test Preparation has the mission to provide every tool you will need to succeed on TEAS 6 and, for that matter, any exam you take throughout your education.
Free TEAS Science Practice Test
WHY IS SCIENCE IMPORTANT TO ATI?
As discussed above, Science is integral to nursing in education and application because it is central to most nursing and medical procedures and tasks. Science will also integrate with the other categories of TEAS 6, Reading, Mathematics, and English and Language Usage.
LET'S SAY YOU ASK, "I LOVE MOST SCIENCE SUBJECTS AND I'VE DONE WELL IN THEM IN SCHOOL. WHY DO I NEED TO STUDY FOR THE TEAS 6 SCIENCE CATEGORY?"
The TEAS 6, by nature and like all the earlier TEAS' incarnations, is designed to measure academic knowledge. ATI is not concerned with your having a great degree of scientific knowledge already, but how prepared you are to take entry-level nursing school science courses. Mometrix will help you prepare to prepare.
WHAT'S NEW IN TEAS 6 SCIENCE?
Pared down questions and categories highlight the changes from TEAS V to TEAS 6!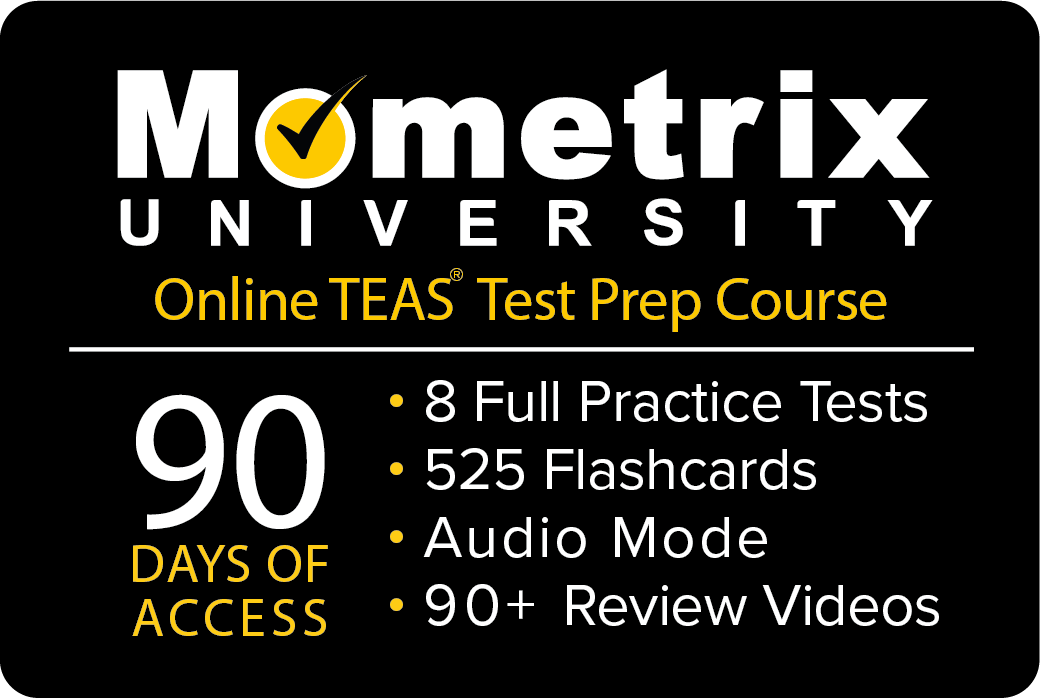 ATI TEAS Study Course (Amazon)
SCIENCE CHANGES FROM TEAS V TO ATI TEAS 6
If you are familiar with the last incarnation of TEAS – TEAS V – you will be glad to learn of the few changes in TEAS 6. The formerly 54 overall questions are now 53 – six of which will be unscored – thus 47 questions will count toward your Science score.
TEAS 6 categories are now three: 1) Scientific Reasoning, 2) Life and Physical Science, and 3) Human Anatomy and Physiology.
CATEGORY 1: SCIENTIFIC REASONING
Science from a fundamental level is the name of this Category 1 game, the shortest in the Science subtest at seven questions. This is an area where knowing HOW science works is more important than knowing scientific FACTS. Concepts include:
knowing elements that make up a well-constructed scientific experiment
generating inferences based on data presented
identifying what does or doesn't qualify as effective experimental procedures
Here's a tip:
This particular topic is generally learned in early high school years, so do not slough it off thinking, "Well, I got this!" It may have been quite some time and the details of the scientific process may have faded into the years. Review how the scientific method works, the tools, and how scientific information is usually presented.
CATEGORY 2: LIFE AND PHYSICAL SCIENCES
At eight questions, this category, Life and Physical Sciences, is just a tad longer than Scientific Reasoning. Covering natural sciences – chemistry to physics to biology – will require:
demonstration of your knowledge of how chemicals respond to different stimuli
knowledge of the biological role of macromolecules
knowledge of matter's various forms
knowledge of the various forms of matter's relationship to one another
knowing the assorted properties, functions, and interactions of heredity and DNA
recognizing the differences between types of matter
knowing the rudimentary anatomy of atoms
CATEGORY 3: HUMAN ANATOMY AND PHYSIOLOGY
Ah! Here is the long category: 32 questions! Naturally, this one covers how the human body works and looks. Here are the anatomical systems you're expected to know about:
Skeletal
Respiratory
Immune
Cardiovascular
Genitourinary
Gastrointestinal
Endocrine
Neuromuscular
Integumentary
Reproductive
Tip: Brush up on human anatomy's basic elements.
KEYS TO SUCCEEDING IN "SCIENCE"
As we suggested earlier, review the subject matter you think you already know. TEAS 6 Science is not easy; in fact, it is really quite complex because Science is greatly complex, by nature. You'll want to
keep track of info from multiple scientific disciplines
keep track of info from subcategories of multiple scientific disciplines
These can overwhelm you, so we have an Approach for you to use.
THE APPROACH:
Don't study one subject all at once; split each into smaller parts and study one at a time.
As an example, you can split each bodily system to study in Human Anatomy and Physiology category and space them accordingly to work into your schedule.
Know the Science exam is complex and you'll generally have to dig deep into your studies and knowledge for the correct answers.
Some questions will have very specific subjects.
Read all questions thoroughly.
Make good use of the Mometrix ATI TEAS 6 Science practice test (on our website) for firsthand experience and so you know what to expect.
The practice test can also help your

timing and test efficiency
awareness of your own strengths and weaknesses
understanding of the formatting

And the practice test allows you to see what types of questions with which you had the most difficulty.
As you are practicing or taking the real deal – the actual TEAS 6 – you may want to simplify the questions – break them down – before you start to answer them. If you will do this on all questions, it will greatly benefit you when you come to very complex ones.
You might want to make relevant notes in the margins about the questions, simplifying them into smaller, more workable pieces, and put together your own personal and excellent study plan.
With Mometrix Test Preparation, you can be ready to take this exam – and, in particular, here, the Science part of TEAS 6 – with confidence.
The TEAS 6 is, in reality, your first stepping stone to nursing school. Mometrix wants it to be your greatest one, and that is our single goal through the ATI TEAS 6 study guide, flashcards, and other resources. You can do your best. You can achieve excellence.