The Health Education Systems, Inc (HESI) Admission Assessment (A2) exam is developed and maintained by Elsevier, an information and analytics company. The HESI A2 exam consists of seven subtests, and are used by colleges and universities to predict your success in a nursing program. Your scores, with your high school GPA, are evaluated for fit and potential success in a challenging academic environment.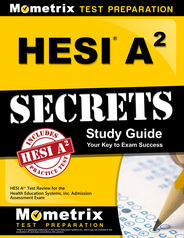 Elements of the HESI A2 exam
The exam consists of seven independent subtests. The program you apply to will inform you of which tests to take, where to take them, and the cost involved. Generally, your HESI A2 scores are valid for one year. Check with your nursing program advisor for information on exams you have already taken and passed for inclusion in your application packet.
Scheduling your exam, location, and cost
Your educational institution will provide the information on exam dates, location, and cost. Often the exam is scheduled on campus in the computer lab, and fees vary from school to school. Your program advisor will tell you which HESI A2 exams you need to take as a part of your application package, and if they must be taken all at once, or individually.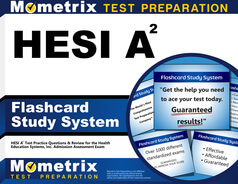 HESI A2 Flashcards. Proven HESI A2 test flashcards raise your score on the HESI A2 test. Guaranteed.
HESI A2 Anatomy and Physiology subtest design
The Anatomy and Physiology (A & P) subtest consist of 30 multiple-choice questions. Five of the exam questions are not scored and are used to evaluate effectiveness for inclusion in future exams. You will not know which are scored or not scored.
You are allowed 25 minutes to complete the computer-delivered A & P exam which equates to approximately 50 seconds per question, so pace yourself. Do not spend too much time on one question as your time could run out before you finish. You can always go back and review your work if time remains. An on-screen calculator is available, but you may not bring your own.
The A & P exam assesses your understanding of anatomy and physiology, and contains questions from the following categories:
General Terminology
Histology
Mitosis and Meiosis
Skin
Skeletal System
Muscular System
Nervous System
Endocrine System
Circulatory System
Respiratory System
Digestive System
Urinary System
Reproductive System
The A & P exam tests your general knowledge on all systems in the human body. Focus your study efforts on the broad and general concepts including anatomical directional terms, vocabulary, cells, and tissues. Spend more study time understanding the make-up and flow of the following systems: skeletal, muscular, nervous, endocrine, circulatory, digestive, respiratory, urinary, and respiratory. Understand the constitution and development of the senses, focusing on the development of the ear and ear canal. Most importantly, do not get stuck in the minutia, instead, broaden your scope and focus on vocabulary, definition, and general design of the human body.
Scoring and retesting
The A & P exam is scored on a scale of 750 to 900. The higher your score, the better your chances are at being accepted into your chosen program. Every institution determines the passing grade for enrollment, but a good rule of thumb is to achieve 75% on your exam. Some schools require that you pass all of the required subtests before putting in your application, while some will let you submit your scores as you complete the exam. Check with your program advisor for the specific rules regarding your application.
If you do not receive the passing score you desire or need for your application, you can retest. Each educational program has different rules regarding retesting, so make sure you check with your program advisor for their guidelines. Generally, there is a waiting period between assessments and a maximum number of times you can take the exam.
The length of time your score is valid varies by educational institution with most scores valid for one year after the test date. Check with your institutional program for the specific requirements for your nursing program.
Be prepared!
"Be prepared" is not just the Boy Scout motto; it is the lifeblood of passing the HESI A2 exam. The A & P exam is one of the tougher subtests of the HESI A2 exam. 2 years of anatomy and physiology classes are reduced to 30 questions. Because admittance to your nursing program is dependent on your success with the HESI A2 Anatomy and Physiology subtest, you do not want to short-change your study efforts. Use the flashcards, step-by-step tutorial videos, and study guide developed by Mometrix Test Preparation. Each study tool guides you in your preparation by covering the content, terminology, and techniques you need to be successful in your educational program. Each product has a 100% money-back guarantee – you have nothing to lose but stress.