The English exam is one of seven subtests that are part of the Health Education Systems, Inc (HESI) Admission Assessment (A2) exam. The HESI A2 exam and its subtests are a part of the admissions process for nursing education programs throughout the United States.
The English exam contains three subtests – Reading Comprehension, Vocabulary, and Grammar. For this article, the three subtests are referred to collectively as the HESI A2 English exam, but each test is delivered individually.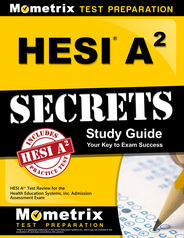 Is the exam an entrance exam for the nursing program I want to attend?
Every nursing program sets its application requirements. Some require all of the subtests; some require only four of the subtests. The three English subtests are required for a majority of nursing programs. Before submitting your application, verify which tests are required for your school.
How do I register for the HESI A2 English test?
Information on registration, cost, location, dates, and times is provided by the nursing program. As a part of your application packet, you will submit your test results. To ensure you meet application deadlines, work with your program advisor to ensure you have time to register for the required exam(s), study, and take the exam. Often the exam is offered on campus well in advance of application deadlines.
What is the test format?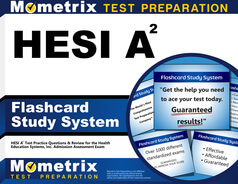 HESI A2 Flashcards. Proven HESI A2 test flashcards raise your score on the HESI A2 test. Guaranteed.
Each subtest of the English exam is computer-delivered, and each subtest includes five test questions that are not calculated in your final score. You can take the subtests one after another, or you can schedule each test in separate appointments.
The Reading Comprehension subtest has 55 multiple-choice questions. The Reading subtest evaluates your ability to uncover the meaning and subtext in written text. The subtest is used to assess your comprehension and basic reading skills at an eighth or ninth grade level. You have 60 minutes to complete the subtest.
There are seven content topics in the reading subtest:
Identifying the main idea
Identifying supporting details
Finding the meaning of words in context
Identifying a writer's purpose and tone
Distinguishing between fact and opinion
Making logical inferences
Summarizing
The Vocabulary subtest has 55 multiple-choice questions. This subtest evaluates your knowledge of words and the interpretation of their meanings. You have 60 minutes to complete the vocabulary exam.
The Grammar subtest consists of 55 multiple-choice questions and assesses your understanding of the system and structure of the English language at an eighth or ninth grade level. You have 60 minutes to complete the Grammar subtest.
There are six areas in the Grammar subtest:
Parts of speech
Grammar terms
Common grammatical mistakes
Five suggestions for grammar success
Difficult word pairs
Summary
How difficult are the English exam questions?
The reading, grammar, and vocabulary subtests are designed to evaluate your potential in a rigorous college program, and the questions are geared to the knowledge that a student in tenth grade should acquire. The better you do on the exams, the better your success in college.
What can I expect on the day of my exam?
Follow the directions provided to you when you registered for the exam. If you are taking all three subtests in one appointment, your total time spent at the testing center is about three and a half to four hours. If you are taking one subtest at a time, the total time spent is about an hour and a half to two hours. All supplies for the exam(s) are provided.
If you are taking the three subtests in one appointment, you will complete one before moving on to the next. A short break may be provided between subtests but is at the discretion of the testing center. Each subtest has a time allotment of sixty minutes.
When you have completed your tests, follow the directions of the test center administrator.
How do I get my test score?
Your test scores are not immediately available. When your exam(s) have been graded and reported, you will receive an email indicating that your results are available. Log into your account to view your score report. The report includes detailed information on your strong and weak areas and your total score.
Is there a passing score?
The short answer is yes. However, a standardized passing score does not exist. Each program sets the qualifications for entry to their nursing program, including the minimum passing score for assessment exams. On average, the minimum passing score is 75%, but that can be higher or lower depending on your program's requirements. Your program should have expectations, including passing scores, on their website or in their informational materials. If you have any questions, contact your program advisor.
What if I don't pass?
If you did not pass the exam(s) on your first attempt, you might be able to retake the exam. Check with your program advisor about the retake policy and its associated cost.
Steady preparation
Admittance to a nursing program is a highly competitive process. There are more potential students than there are opportunities, so selection criteria are in place to help the administrators make their decisions. One of the "weeding out" mechanisms all colleges use is an assessment exam. You can pass the exam, but without a high score, you will not be offered a place in the program.
This is where Mometrix Test Preparation comes in. The flashcards, step-by-step tutorial videos, and a study guide developed by test researchers are designed to give you the advantage you need for acceptance into your chosen nursing program. The concepts, grammar, and vocabulary that you will encounter on the exam are explored in a practical method that aids retention and recall. Don't take a chance on your future; check out Mometrix's study aids today.