High school courses can be challenging, and science is no exception. There are many types of science, and in order to teach it in a secondary school setting, teachers in Michigan must be properly certified. They must pass the MTTC Integrated Science (Secondary) Exam before stepping into the classroom.
The MTTC Integrated Science (Secondary) Test consists of 100 multiple-choice questions.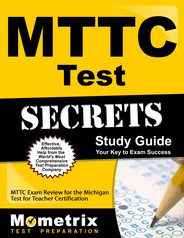 Prepare with our MTTC Study Guide and Practice Questions. Print or eBook. Guaranteed to raise your score. Get started today!
You must get a score of 220 to pass. There are two test formats: computer and paper.
The exam is broken down into four subareas, each weighted at 25%:
constructing and reflecting on scientific knowledge
life sciences
earth/space sciences
physical sciences
Be prepared to use your knowledge of multiple subareas to solve complex problems. You will be tested on common themes found in science and know about how science is connected to other disciplines.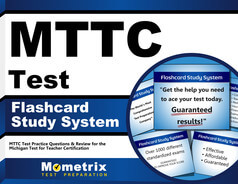 MTTC Flashcards. Proven MTTC test flashcards raise your score on the MTTC test. Guaranteed.
The test encompasses multiple topics, including scientific research and investigations, relationship between science and technology, science's connection to math and technology, cell structure and function, functions of living things, human biology, genetics, heredity and evolution.
You will also be tested on ecological systems, climate, lithosphere, hydrosphere, atmosphere, astronomy, chemical changes in matter, chemical properties of matter, molecular behavior, ideal gas laws, mechanics, magnetism, electricity, energy, vibrations and waves, and properties of light and sound.
Make sure you pass the test the first time by taking the MTTC Integrated Science (Secondary) Practice Test. This handy study tool allows you to take a practice version of the test so you're a pro by the time test day rolls around. The best part is that it's free, so you have nothing to lose.
Take your studying a step further by investing in the MTTC Integrated Science (Secondary) Test. This guide will help you make the most of your study time by giving you a thorough breakdown of the test. You'll know what to expect, boosting your confidence and easing your anxiety.
Click Here for MTTC Practice Test