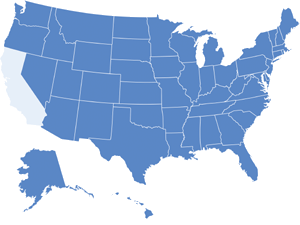 As soon as you turn 15 and a half, you can go to the California Department of Motor Vehicles for your provisional permit. However, the process can actually be quite complicated, and it is important to have a list of everything you will need. The provisional license requires a host of documentation, testing, and verification. This makes sense, because the driver's license is used by many other companies, state agencies, potential employers, etc. to verify your birth date and your state of residence.
The entire process can seem a little overwhelming at first; therefore, we have bolded the items that you will need to bring to the office in order to make the list a little less daunting. Here's what you will do:
What You Need for Your Provisional Permit
Know your social security number: This will be verified at the DMV, so you don't need to bring your social security card.
Parental consent: You need your parents' signatureson a DL 44 form. (The DMV will have them in the office, so just take your parents with you.)
Make an appointment with the DMV office of your choice: You do not need to do this, but it will make your (and your parents') wait much shorter. You can make appointments online.
Birth certificate or other, official and authorized document: (See a list on the DMV birth date and legal presence page.)
$31: This is the application fee, which covers your driver's license, as well as the tests to be taken.
Take the Vision Exam, which will be given at the DMV to see if any restrictions will need to be placed on your license.
Enough driving knowledge to pass the traffic laws and sign test: Review the Driver's Handbook and take practice tests until you are confident you will pass the real exam.
Driver's Ed Certificate: Taking a course is mandatory in the state of California. There are a host of different options, ranging from education, to driver training, to integrated programs. The main difference between these options is their content. Driver's education courses prepare students for the written exam. Driver training preps students for the driver's test. Integrated programs do both. Any of these will suffice for the provisional permit.
Once you have your provisional permit, you will need to be certain that you accomplish a few requirements before you turn 16, when you will be able to obtain your Class C driver's license. Be sure to complete all of these tasks within one year of receiving your provisional permit, or you will need to start the process all over again and pay another $31.
What You Need for Your Class C License
Must be 16 years of age.
Must have driven 6 months with a provisional permit.
Must have completed driver's education.
Must have driven fifty hours in a car with an adult driver who is 25 years of age or older and recognized as a driver in the state of California. Ten of the fifty hours must have been fulfilled at night.
Must make an appointment for a driving test with the DMV nearest to you. Make an appointment online or by calling (800) 777-0133.
Must have proof of insurance. See the link at the bottom of this page for more details.
Points of Interest on the California Department of Motor Vehicles Site
The California Driver's Handbook-Refer to this for questions or preparation for your written test.
Online Appointments-For your first office visit or your driving test.