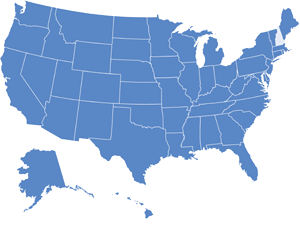 The process for obtaining a new driver's license in the state of New Hampshire is simple. New drivers merely fulfill the requirements, gather the appropriate documentation, and go into the nearest office of the Division of Motor Vehicles. Once there, applicants take a series of tests, pay a small fee, and then are granted their license. The minimum age requirement is 16.
Most of the preparation comes in the form of driver education and on-the-road experience. As soon as new drivers pass the half-way mark between their 15th and 16th birthdays, they are able to start their training on the road. They need bring only acceptable proof of their age, such as a certified copy of a birth certificate, in order to drive, as long as they are under the supervision of a licensed adult over 25 years old, such as a driving instructor, a parent, or a guardian.
Before new drivers may apply for a youth operator license, they must complete 40 hours of driving experience, 10 of which must be recorded at night (30 minutes after sunset until 30 minutes before sunrise is nighttime). The supervisor will be asked to fill out a Driver's Out-of-Class Log Sheet attesting to this fact. This form will be provided either by the driving course instructor or by the DMV. In addition, the parent will be asked to sign another form DSMV38 at the DMV.
In addition to documentation certifying that the driving requirement has been met, new drivers will be expected to produce a driver education certificate. There are plenty of options to choose from regarding state-approved courses, ranging from those provided at secondary schools to private businesses. New drivers should check whether driver education courses are state approved. After fulfilling course requirements, the driver will be issued a certificate. Drivers over 18 do not need to fulfill this requirement.
The next step occurs at the DMV office itself. Bring in two identifying documents, such as a birth certificate and a social security card, as well as a vehicle that has current registration and insurance. Once there, you will be asked to take three different tests.
Vision Test
New Hampshire requires that at least one eye have 20/40 vision or better. If this requirement is not met, then restrictions may be placed on the license.
Written Test
Content for the written test is taken from the New Hampshire Driver's Manual. It can be administered orally, rather than in a written format, for individuals who cannot read. The exam is comprised of 40 multiple-choice questions, all of which are designed to test for knowledge only.
Road Test
You must present a vehicle that is in sufficient working condition for the test, with up-to-date insurance and registration. Once the test administrator checks the vehicle, he or she will move on to the main component of the test. His or her purpose is threefold. First and foremost, he or she will judge whether the driver is prepared for a driver's license or whether the driver will need to continue practicing. Second, he or she will measure the driver's skill and safety with the vehicle. Third, he or she should tell the driver what, if any, mistakes are made during the test, as well as how to correct them.
After the tests, persons under 18 will be given a youth operator license, which has the following restrictions until the driver turns 18:
The driver cannot operate motor vehicles from 1-5 a.m.
The driver cannot drive with more passengers than safety belts
For the first six months after the license is issued, the driver cannot transport more than one passenger who is under 25 years old without the supervision of a licensed adult who is over 25 years old.