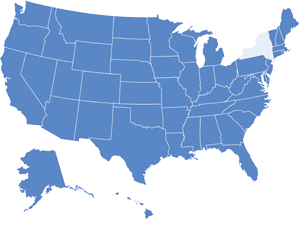 Minors who apply for driver's licenses in New York State (16-18) are treated differently than non-minors. This article provides information that will be most useful for minors.
When you go into the DMV for your Learner's Permit, be sure to take the appropriate documentation. Proof of identity must be shown, as well as your social security card. Alternately, a parent may certify identity with a Statement of Identity and/or residence by parent/guardian form.
For your license, you will be required to spend at least 50 hours driving with supervision, 15 of which must be completed at night. Minors are required to do all the things non-minors must also do, but they have more restrictions on their licenses. Instead of receiving a Learner's Permit, minors receive a Junior Learner's Permit. Instead of receiving a Driver's License, minors receive a Junior Driver's License. If the minor turns 18 at any point while learning how to drive, his or her license or permit is automatically upgraded. Prospective drivers may choose to take a DMV-approved driver education course before receiving their Junior Learner's Permit. Taking a course first will allow the student driver to satisfy the written test requirements outside the DMV. Upon successful completion of the driver's education course test, the instructor will sign a certificate. The driver will take this form to the DMV, where it will substitute for a passing grade on the DMV written test. It will also automatically upgrade your Junior License to a Regular License when you turn 17.
New York state is very particular about its junior restrictions. In fact, the restrictions differ depending upon the county in which you are driving. For county-specific junior permit or license restrictions, navigate to the New York DMV Younger Driver web page and select your county from the map.
There are some similarities across counties, however. For instance, most counties have different rules for daytime and nighttime conditions. Someone driving with a Junior Learner's Permit may be able to drive under the supervision of anyone licensed and over 21 during the day (roughly 5 a.m.-9 p.m.), but they will need to drive with a parent, guardian, or driver instructor during nighttime hours (roughly 9 p.m.-5 a.m.)
Before you go to the DMV for the Junior Driver's License, navigate to the New York state DMV Schedule a Road Test web page. It has a pre-DMV documentation/driving checklist, which will help minors make sure they have completed the long list of requirements for the Junior phase of the program. Once certain that all the documentation is in your possession, click the tab at the top of the screen, entitled "How to Schedule." Then scroll to the bottom of the screen and click on the link for scheduling an appointment. Be sure that you are at the road test site 30 minutes prior to the scheduled appointment time, with a working vehicle, registration, and insurance in hand.
Be Sure to Read below before Going to the DMV
Enhanced Driver's License (EDL): The state of New York offers an enhanced driver's license, which allows the owner to return to the United States from bordering countries without a passport. Canada, Mexico, Puerto Rico, the Virgin Islands, and 17 other countries in the Caribbean are on the list. This option is much less expensive than purchasing a passport. Interested? Explore the NY DMV EDL site for more details.
Prepare for the written test by reading the New York state DMV Driver's Manual online. After each chapter, there is a quiz that will not only help consolidate the knowledge you gained during the chapter but also give you a good idea of what questions will be on the real exam.