The Test of English as a Foreign Language (TOEFL) is critical for foreign students who come to the United States to study. Do not confuse the Test of English as a Foreign Language with Teaching of English as a Foreign Language (TEFL). However, there is a connection between the two standardized testing systems, in that TOEFL instruction, study, and testing is instrumental in aiding future TEFL teachers to become familiar with spoken English, colloquialisms, idioms, and other non-literal language structures.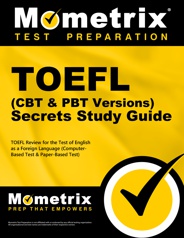 The TOEFL test measures the abilities of students who speak other languages to succeed in English-speaking North American school systems. The test is required both for foreign college students who come to American schools for study and for teachers who teach English to native foreign language speakers.
There are other tests that are sometimes used to measure English speaking skills, but the TOEFL is the most widely used and widely accepted. The test is administered in both paper and electronic forms. Taking the test on a computer grants the widest variety of options in terms of scheduling, but paper tests may be more suitable for those who are hindered by technological differences as well as language differences.
The TOEFL is focused upon four areas: reading, writing, speaking, and listening. That much is the same whether the student is taking the paper version or the internet-based test (IBT). Both forms of the test require the combination of two or more different skills. Listening and writing, for example, may be combined in an exercise that requires the student to listen to an audio excerpt and write about it. Similarly, the speaking part of the test requires the test taker to read or listen to some content, and then speak about it.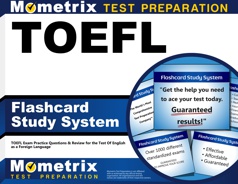 Scoring is scaled, with a maximum score of 120 on the four different sections of the internet-based TOEFL test. The length of the test can vary, but generally takes from three to four hours.
The Paper-Based Test of TOEFL is designed for foreign students who wish to study in North America. The PBT recognizes the differences between American and British English language usage. The PBT-TOEFL is broken down into three parts. It is shorter in administrative time than the internet-based test, and includes a half-hour writing test known as the Test of Written English (TWE). All test takers who opt for the paper-based test must take the TWE.