The THEA Test is designed to provide information about the reading, mathematics, and writing skills of students entering public colleges, universities, and educator preparation programs in public and private institutions.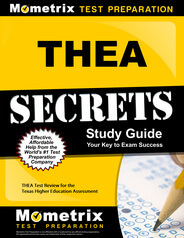 Prepare with our THEA Study Guide and Practice Questions. Print or eBook. Guaranteed to raise your score. Get started today!
The new name for the TASP Test is the THEA Test. The content of the THEA Test is the same as the former TASP Test.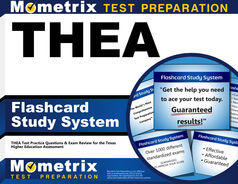 THEA Flashcards. Proven THEA test flashcards raise your score on the THEA test. Guaranteed.
The THEA Test has been approved by the Texas Higher Education Coordinating Board, under Senate Bill 286, Texas Education Code, Section 51.3062: Texas Success Initiative, for use by Texas institutions of higher education as an assessment instrument for entering students.
The THEA Test provides the diagnostic data required by this legislation.