The free TSI Writing practice test is specifically designed to ensure that the test-taker is knowledgeable about the TSI and is able to know what to expect when it is time to take the Writing portion of the TSI.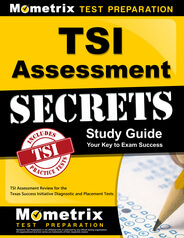 Prepare with our TSI Study Guide and Practice Questions. Print or eBook. Guaranteed to raise your score. Get started today!
The Writing portion will consist of 48 multiple-choice questions that will address four main topics.
These topics are as follows: Essay Revision, which is 12 questions that focus on revising different passages presented on the test
Agreement, which is 12 questions that focus on subject-verb agreement, pronoun agreement, and verb tense
Sentence Structure, which is 12 questions that focus on correcting improper grammar


TSI Flashcards. Proven TSI test flashcards raise your score on the TSI test. Guaranteed.

Sentence Logic, which is the remaining 12 questions, that focus on arranging sentences in a logical manner.
Due to our foreknowledge of the domains of this test, we have made sure that the TSI Writing practice test will cover these topics thoroughly.
There is no time limit when taking the TSI.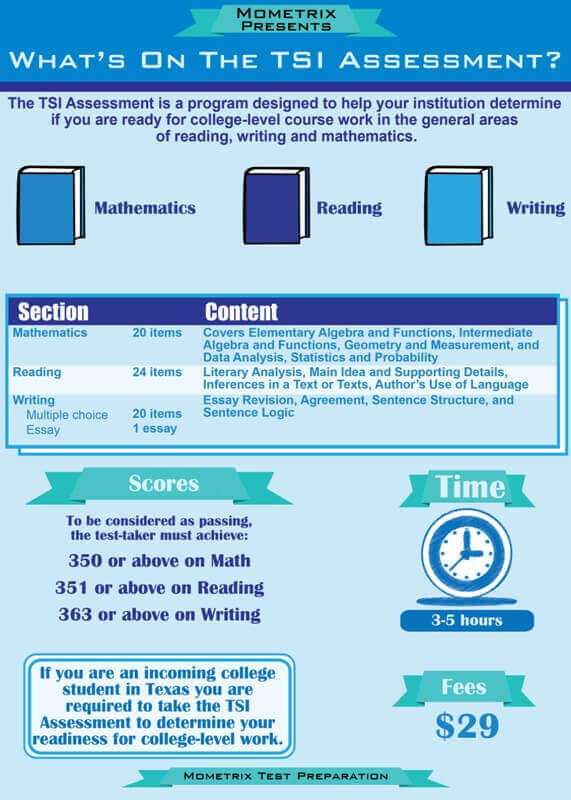 Click Here for Texas Success Initiative (TSI)