In order to become a Certified Public Accountant (CPA), you'll need to meet the academic requirements in your state (usually at least 150 credit hours), and you'll need to take the Uniform CPA Exam, which is administered by the American Institute of Certified Public Accountants.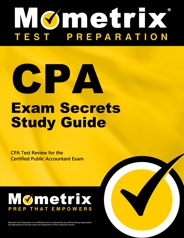 Prepare with our CPA Study Guide and Practice Questions. Print or eBook. Guaranteed to raise your score. Get started today!
The CPA Exam is actually four different exams which you'll need to take.
The first one is Auditing and Attestation (4.5 hours), and the fee for this is currently approximately $190.
Second is Financial Accounting and Reporting (4 hours); the fee is around $180.
Third is Regulation (3 hours); this costs around $150.
The last exam is Business Environment Concepts (2.5 hours), and it costs approximately $140.
These fees will vary state by state, and do not include any fees your state Board of Accountancy may require, nor do they include the $345 licensure fee.
Taking The Exam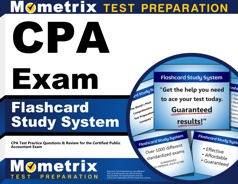 CPA Flashcards. Proven CPA test flashcards raise your score on the CPA test. Guaranteed.
The Uniform CPA Exam is taken on a computer, and is given at Prometric testing centers all over America . You do not have to take the four exams all at once, and you can take them in whatever order suits you best.
You should schedule each test at least 45 days in advance, and keep in mind the "testing windows" for the CPA exam-most of the year dates are available Monday through Friday, and often on Saturday, but you may not schedule any tests during the months of March, June, September or December.
Much of the exam will consist of multiple choice questions, but a good portion of it will involve computer simulations using spreadsheets and databases.
The minimum passing score is a 75 on a scale of 0-99, but these figures aren't strictly percentages. The grading scale information is proprietary, but suffice it to say that you'll need to do very well on the CPA exam to pass it.