When it comes to teachers' education, one of the last subjects most would expect to have to undergo rigorous training for would be Dance. However, as an aspiring Dance educator, you have likely experienced dance classes from both sides and know how intricate the subject is. There is a lot to teaching your students the proper techniques. Because dance in itself is so physically challenging, you want to be especially sure to engage your students in the right way to help them comprehend the concepts and learn to execute them securely.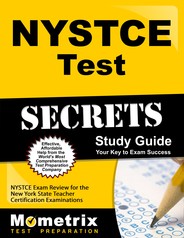 Prepare with our NYSTCE Study Guide and Practice Questions. Print or eBook. Guaranteed to raise your score. Get started today!
In the state of New York, all incoming teachers will have to earn a passing score on the NYSTCE (New York State Teacher Certification Examinations) prior to launching their careers.
In your case, this would be the Dance exam.
The NYSTCE Dance test spans about three hours and 15 minutes total, and divides into two seconds. One requires a short essay answer (otherwise known as "constructed-response"), while the other is multiple choice ("selected-response").
There will be 91 questions in all on the test. Each test section (and its corresponding questions) adhere to one of the following topics.
The test's single constructed-response question addresses Responding to and Analyzing Dance.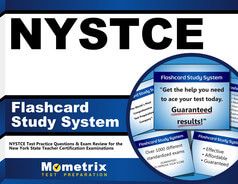 NYSTCE Flashcards. Proven NYSTCE test flashcards raise your score on the NYSTCE test. Guaranteed.
The selected-response questions deal with:
Dance and Culture
Dance Elements and Skills
Anatomy, Health, and Dance in Everyday Life
Creating and Performing Dance
On this page, you can access our NYSTCE Dance (070) practice test. Like all of our online resources, this practice test is 100 percent free and available to you whenever you need it.
We have designed this study tool with accuracy in mind, so you can fully familiarize yourself with the exam's content and be better prepared come test day. Each of our NYSTCE Dance practice questions corresponds closely to one of the knowledge categories featured on the full exam.
For the most optimal study experience, we recommend pairing this NYSTCE Dance practice test with our corresponding study guide. Good luck!