It is a widely known fact that in order to understand students, professionals must also understand the facets of society that influence them. For the majority of youth out there, this includes the media they consume and the households they live in. Because children are exposed to these two influences on a regular, daily basis, it is up to educators to understand them so they can in turn work out how to best meet their students' needs. This is why Family and Consumer Sciences professionals are so important to the educational field.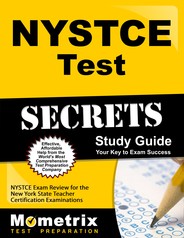 Prepare with our NYSTCE Study Guide and Practice Questions. Print or eBook. Guaranteed to raise your score. Get started today!
Before you can start your career as a Family and Consumer Sciences expert, however, you must first pass an official exam as mandated by your state. New Yorkers specifically will have to pass the NYSTCE Family and Consumer Sciences exam.
Like its sibling tests, the NYSTCE Family and Consumer Sciences exam is timed. Test takers will have approximately three hours and 15 minutes to complete 91 questions.
One of these questions will require an essay response ("constructed-response"), while the rest are multiple choice ("selected-response"). These answer categories account for 20 percent and 80 percent of the test's full content, respectively.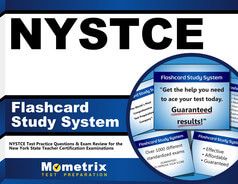 NYSTCE Flashcards. Proven NYSTCE test flashcards raise your score on the NYSTCE test. Guaranteed.
If you're facing this important exam in the near future, you're likely interested in preparing as thoroughly as you can. At Mometrix Test Preparation, we care about your success just as much as you do. That's why we have put together our NYSTCE Family and Consumer Sciences (072) practice test.
This study tool has been designed with accuracy in mind. We have conducted only the most thorough research to ensure it mirrors the full exam as closely as possible. Each of our NYSTCE Family and Consumer Sciences practice questions derives from the same subjects you can expect to find on the actual test.
These subjects include:
Pedagogical Content Knowledge (20 percent)
Nutrition, Food, and Wellness (10 percent)
Workplace Skills and Careers (10 percent)
Human Development (10 percent)
Consumer Skills and Resource Management (10 percent)
Family Studies and Parenting (10 percent)
Textiles and Design (10 percent)
Education and Early Childhood (10 percent)
Interpersonal and Family Relationships and Community Connections (10 percent)
Our NYSTCE Family and Consumer Sciences practice test is effective whether you use it on its own or alongside our companion study guide. Good luck!