Do you love books and reading? Would you love a job helping children love to read, too? Maybe becoming a certified Library Media Specialist is right for you! The NYSTCE Library Media Specialist Test is designed for those individuals wishing to become certified to become a Library Media Specialist in the state of New York. The content of this exam will provide the knowledge needed to coordinate library and media services on an elementary or secondary campus. The NYSTCE Library Media Specialist exam is a Computer-Based Test (CBT) with testing locations found all over New York and nationwide.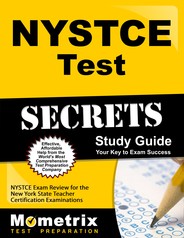 Prepare with our NYSTCE Study Guide and Practice Questions. Print or eBook. Guaranteed to raise your score. Get started today!
The test is offered year round, Monday through Saturday. Prior registration is required and the testing fee is $134.
3 hours is allowed to complete the NYSTCE Library and Media Test, with an added 15 minutes to view a CBT tutorial and nondisclosure agreement.
The NYSTCE Library Media Specialist test is made up of 90 selected-response questions (multiple choice, matching and/or true-false) and 1 constructed-response question (short answer, essay and/or fill in the blank.) A score of 520 or higher is needed to obtain certification. Scores are available approximately 3 weeks after test date.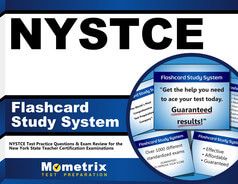 NYSTCE Flashcards. Proven NYSTCE test flashcards raise your score on the NYSTCE test. Guaranteed.
Do you need help preparing for the NYSTCE Library Media Specialist exam? Look no further! Several study resources are available, including information about the framework and content of the test, sample selected-response and constructed-response questions and even a document on how to read and understand your scores.
Is taking the NYSTCE Library Media Specialist test your next career move? Before taking the exam, be sure to review all policies and procedures regarding this test. Failure to follow all rules may result in score being disqualified. Register today and spread the love of reading!