Physics reigns as one of the most commonly taught subjects within high school curriculum. Like the majority of high school subjects, it is also fairly complex, encompassing several scientific disciplines under one umbrella. Physics educators must be well-versed in all of these subareas in order to give their students with thorough comprehension of physics as a whole.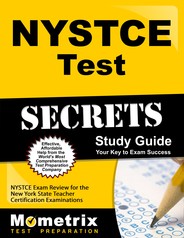 Prepare with our NYSTCE Study Guide and Practice Questions. Print or eBook. Guaranteed to raise your score. Get started today!
Throughout the United States, teachers of every subject typically must earn a passing score on a standardized test relating to their field. Doing so proves they have mastery of the skills necessary to perform their jobs well.
Incoming teachers in New York will have to take the NYSTCE (New York State Teacher Certification Examinations). In your case, you will have to score well on the NYSTCE Physics exam before you can embark upon your career.
The NYSTCE Physics exam possesses a four hour time limit, within which you will have to complete 91 questions. The exam questions are split into two distinct answer categories: "constructed-response" (essay answer) and "selected-response" (multiple choice).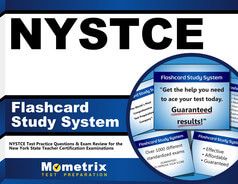 NYSTCE Flashcards. Proven NYSTCE test flashcards raise your score on the NYSTCE test. Guaranteed.
To do well on this exam, you'll need only the most thorough study tools. That's why the Mometrix Test Preparation team would like to offer you our NYSTCE Physics (009) practice test.
Designed with accuracy in mind, this practice test is meant to serve as a comprehensive mirror of the real exam in terms of formatting and content. We encourage you to use it to not only familiarize yourself with how the exam will work, but to gain a sense of your weaknesses and strengths with the material so you can better focus your study efforts.
Each of our NYSTCE Physics practice questions matches closely with what you'll find on the real exam, down to the subject matter. Subjects for the NYSTCE Physics exam will typically include:
Quantum Theory and the Atom
Foundations of Scientific Inquiry
Waves, Sound, and Light
Electricity and Magnetism
Mechanics and Thermodynamics
We hope our NYSTCE Physics practice test will serve you well as you prepare for this important exam. Our practice test is 100 percent free for you to use as often as you need throughout your studies. Good luck!