Every student deserves a teacher who can fully devote themselves to making sure their educational needs are met. This principle holds especially true for special needs students , who generally require a bit more attention and hands-on education. By training to become a general curriculum special education teacher, you will effectively become a professional that can help your students on a broad scale, allowing you to benefit countless lives by guiding them along the path to success.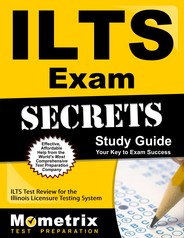 Prepare with our ILTS Study Guide and Practice Questions. Print or eBook. Guaranteed to raise your score. Get started today!
Before you can officially begin teaching in the special education field, the state of Illinois requires you to fulfill one last step: earning a passing score on the ILTS Special Education General Curriculum exam.
There are many factors involved in teaching in this particular field. The Illinoisan government wants to be sure you have them all down pat, so you can help your students effectively.
Compared to other ILTS exams, the ILTS Special Education General Curriculum test is quite different in its formatting. More specifically, it is much shorter than average.
You will be provided with a total of two hours and 45 minutes—one hour less than the norm—to finish 65 questions. The entire exam still uses a multiple choice format.
Each question featured on the exam falls under one of the four core subjects: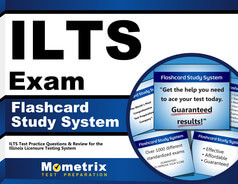 ILTS Flashcards. Proven ILTS test flashcards raise your score on the ILTS test. Guaranteed.
Social Sciences
Reading and Literacy,
Natural Sciences
Mathematics
On this page, you'll find the official Mometrix ILTS Special Education General Curriculum practice test. We have conducted careful research to ensure this practice test is as accurate to the full exam as possible.
Feel free to use this study tool to learn more about how the exam will work and how it will be presented. Like many of our other practice tests, this is 100 percent free for you to use as often as you need throughout your studies. For best results, we suggest pairing it with our ILTS Special Education General Curriculum study guide. Good luck!
Click Here for ILTS Practice Test