If you're planning on studying Business, you likely already know quite a bit about it and how it works. You may even already have some experience running a business independently! That's why it may be a bit disheartening that your new college expects you to take an Introductory Business Law course if you want to graduate. You may have already taken this course before at another school, whether it was a different college or even back in high school, and you know it like the back of your hand.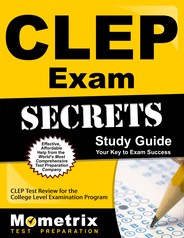 Prepare with our CLEP Study Guide and Practice Questions. Print or eBook. Guaranteed to raise your score. Get started today!
The good news is you don't have to be stuck taking a course you aren't interested in or are already familiarized with. To get out of taking this course, you may have the option to take the CLEP Introductory Business Law exam. Doing so will grant you the credits you need toward your degree plan, as well as free up that space in your class schedule to devote to a subject you really enjoy.
We at Mometrix Test Preparation care about your academic success just as much as you do. To ensure you earn an excellent score, we've crafted a number of free, high-quality study tools to use as you see fit. This includes our CLEP Introductory Business Law practice test. This resource has been carefully researched, and includes all of the materials you can expect to see on the full exam, which adhere to the subjects covered in the average Introductory Business Law course.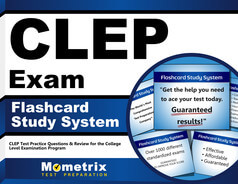 CLEP Flashcards. Proven CLEP test flashcards raise your score on the CLEP test. Guaranteed.
All 100 of our CLEP Introductory Business Law questions on the exam pertain to this material, which includes miscellaneous content, such as:
Sales and Agency, Partnerships, and Corporations (at a rate between 5 and 10 percent)
History and Sources of American Law/Constitutional Law (between 5 and 10 percent)
Torts (between 10 and 15 percent); American Legal Systems and Procedures (between 5 and 10 percent)
Legal Environment (between 20 and 25 percent); and Contracts (between 30 and 40 percent)
While you can use this free practice test standalone, we recommend using it alongside our CLEP Introductory Business Law test for a more comprehensive study experience. Good luck, and work hard!
Additional Free CLEP Practice Tests