How can today's marketing education instructors know whether they're prepared enough to guide their students? In the case of many aspiring teachers across the United States, this will involve scoring well on the Praxis Marketing Education exam.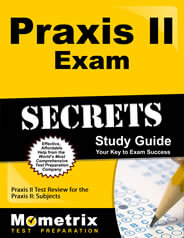 Prepare with our Praxis Study Guide and Practice Questions. Print or eBook. Guaranteed to raise your score. Get started today!
Our Mometrix Test Preparation team makes your success our highest priority. That's why we've composed our Praxis Marketing Education (5561) practice test.
Designed with accuracy in mind, this practice test is meant to help you learn what to expect from the real exam, as well as gain a sense of your strengths and weaknesses so you can tailor your study plan appropriately.
The real exam features 120 Praxis Marketing Education questions total, covering such subjects as: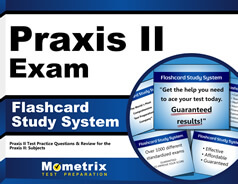 Praxis Flashcards. Proven Praxis test flashcards raise your score on the Praxis test. Guaranteed.
Personal Selling (10 percent)
Marketing Education Programs (14 percent)
Promotion (14 percent)
General Business Principles (14 percent)
Product/Service Management (12 percent)
Marketing-Information Management and Planning (14 percent)
Pricing (12 percent)
Channel Management (10 percent)
This resource is not only ideal for those looking for the most thorough study tools available, but is 100 percent free to use. For best results, we recommend pairing this Praxis Marketing Education practice test with our corresponding study guide.